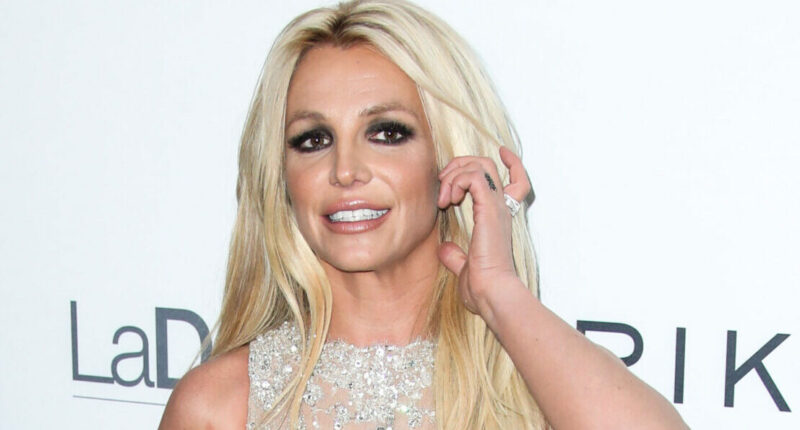 Singer Britney Spears has reportedly spoken to her two sons about what she planned to write in her upcoming memoir "The Woman In Me."
The tell-all book, which is scheduled for release on October 24, is expected to reveal some disturbing allegations about Britney's family and her life during her 13-year conservatorship, which lasted from February 2008 to November 2021.
Britney Spears Reportedly Speaks To Her Sons 'Regularly' On The Phone
Although the "Toxic" singer seemed to have a strained relationship with her son over her social media behavior, it seems that might have changed after their recent move to Hawaii. On August 1, Britney's ex-husband Kevin Federline took the two teenage boys – Sean Preston, 18, and Jayden James, 17 – to Hawaii after his wife, Victoria Prince, was offered a job at a sports department in a university in Hawaii.
On Saturday, sources told Page Six that Britney's upcoming memoir will feature "bombshells" about her life with her family. One insider even went as far as to say, "You read some of her family history in the book and you think 'Oh my God, that poor girl.'"
The source divulged that Britney speaks on the phone with her sons "regularly" and has even discussed what she wrote in her memoir with them. Unfortunately, it has "definitely been intense" for Britney to relive her past and share it with the world.
"You have to be really patient with somebody telling their story for the first time and not force them. She details her family history, from her grandparents to her parents to why she is the way she is," the insider divulged.
Britney Spears Will Break Silence On Her Conservatorship Start In Upcoming Memoir
The insider went on to say that the mental health breakdown that led to her 13-year conservatorship will finally be explored in details that have never been revealed before. "Every huge sensationalized headline is all in there," the insider claimed. "There are a few bombshells, and you will have empathy for Britney. it's Britney telling her story, without handlers, totally unfiltered — the good, the bad and the ugly."
In June 2021, shortly before her conservatorship ended in November 2021, Britney told a Los Angeles judge that she had been drugged, forced to work against her will, and even forced to use birth control. Her financial and personal affairs were largely controlled by her father, Jamie Spears.
At the time, Britney told a judge that she believed her conservatorship was "abusive," going on to say "the laws need to change" and she didn't feel "like I can live a full life" while under her father's authority.
That being said, one source who has worked with Jamie told the outlet that it will be "interesting" to read the book, alleging that Britney might not be telling the whole truth in her recollections. "It's going to be really interesting to read the book. I'm not sure how the publishers could even fact-check most of it. Britney has been seriously unwell in the past," the insider claimed.
Although it seems that Britney will never make amends with her father, it seems that she is slowly trying to mend the relationship with her mother, Lynne Spears, and her sister, Jamie Lynn Spears, who is currently competing on season 32 of "Dancing With The Stars."
When asked if her mother and her sister were going to be upset by the things that Britney had to say in her memoir, the insider admitted, "I don't think they will be upset," adding, "I think they will think it's fair."
There have been rumors that the Princess of Pop might do a few interviews around the release of her book, but it appears that they may not be happening after all. "Britney is presented with every request that comes in. It's her decision — no one is keeping her behind closed doors," the source said, but later admitted, "But at the moment she does feel 'Let's let this book speak for itself.'"
Although she might not be doing any promotion for the book, her 2002 film "Crossroads" will return to theaters for two days: October 23 and 25. Britney can't do any promotion for the movie due to SAG-AFTRA rules, but she will reportedly be making a profit from the film's re-release.
Post source: The blast