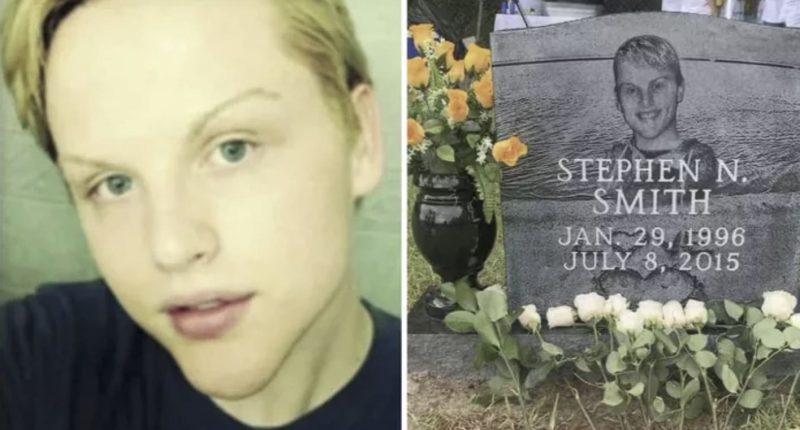 The surviving son of murderer Alex Murdaugh finally spoke out after his father's conviction on Monday—to slam "vicious rumors" involving him and another mysterious South Carolina death.
In a statement, Buster Murdaugh denied any connection to the July 2015 death of 19-year-old Stephen Smith, whose body was found just miles from the Murdaugh family estate. While his death was deemed suspicious, a medical examiner ultimately concluded that Smith died from a hit-and-run and no one was ever charged in the case.
On Monday, Smith's mother and new lawyers announced "a new investigation" into the teenager's death, which will begin with an exhumation and an independent autopsy.
"I have tried my best to ignore the vicious rumors about my involvement in Stephen Smith's tragic death that continue to be published in the media as I grieve over the brutal murders of my mother and brother. I love them so much and I miss them terribly," Buster said in the statement. "I haven't spoken up until now because I want to live in private while I cope with their deaths and my father's incarceration."
Earlier this month, Alex Murdaugh was sentenced to life in prison for murdering his wife, Maggie, and his son Paul at their family's South Carolina hunting estate in June 2021.
Since his father's trial, which he attended daily, Buster and his longtime girlfriend have filed two police reports against national media outlets they say have been harassing them and photographing them inside their Hilton Head home.
"This has gone on far too long. These baseless rumors of my involvement with Stephen and his death are false. I unequivocally deny any involvement in his death, and my heart goes out to the Smith family," Buster added.
Ronnie Richter, one of the two lawyers representing Smith's mother, said Monday that the "fresh new look" into the teenager's death is not to "indulge in rumors and speculation." Instead, he said, the decision to launch a new investigation is to give the Smith family answers.
"Sandy [Smith] has never accepted the results of the first investigation into his death," Richter said. "His loosely tied shoes were still on his feet."
Another one of Smith's lawyers, Eric Bland, also stressed that the new investigation is not about the Murdaughs. He said there is no information that connects Buster, who he has called a "victim in all of this," to the Smith case.
In June 2021, state authorities announced they would open an investigation into Smith's death "based upon information gathered during the course of the double-murder investigation of Paul and Maggie Murdaugh."
Authorities have never publicly charged or named any member of the Murdaugh family in Smith's case.
"I hope to find the real reason for Stephen's death and the real 'why,'" Sandy Smith said during the Monday press conference.
After Alex Murdaugh's murder conviction, Sandy Smith started a GoFundMe to raise money for a new autopsy for her son. Bland added that his team will use the $63,000 raised thus far in the online campaign to petition the court to exhume Smith's body and start the investigation. He added that the investigation will also include hiring new investigators and experts.
"This is not about Buster Murdaugh. This is about Stephen Smith. There is no comment to make back to Buster Murdaugh. We are going to find out… what was Stephen Smith's true cause of death," Richter added.
Post source: TDB