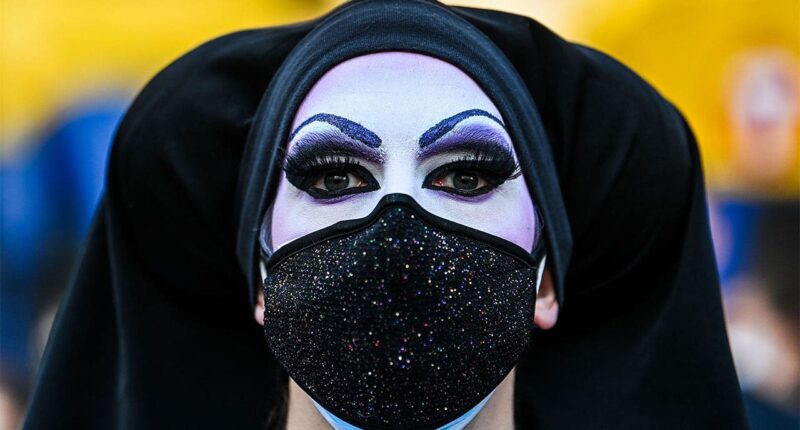 The California State Legislature's LGBTQ Caucus is poised to honor a member of the Sisters of Perpetual Indulgence, the controversial group at the center of a backlash engulfing the Los Angeles Dodgers. 
The Sisters of Perpetual Indulgence, who identify as a group of "queer and trans nuns," are known for mocking Christian beliefs, including holding an annual "Foxy Mary" and "Hunky Jesus" contest, pole dancing on crosses, and using the saying, "Go forth and sin some more!"
Michael Williams, a member of the group known as "Sister Roma" who runs a podcast covering pornographic movies and LGBTQ issues, is on the honoree list for the California Senate's upcoming pride recognition night. 
"For more than three decades, Sister Roma has been one of the most outspoken and globally recognized members of San Francisco's Sisters of Perpetual Indulgence," the LGBTQ Caucus's announcement said.
Despite the Sisters of Perpetual Indulgence recently facing serious backlash from religious individuals who refer to the group as a "blatantly perverted, sexual and disgusting anti-Catholic hate-group," the California Senate proceeded to extend an invitation to one of its members for the June 5 event.
DODGERS' BLAKE TREINEN BLASTS ORGANIZATION FOR HONORING SISTERS OF PERPETUAL INDULGENCE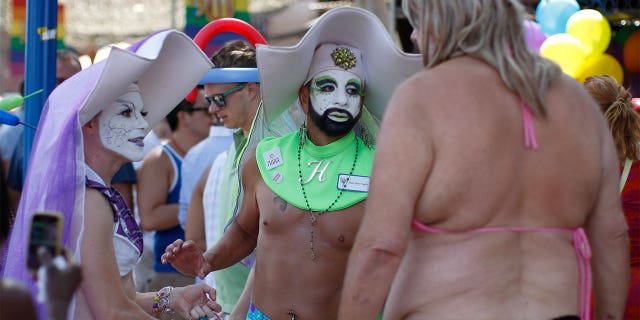 The LA Dodgers recently came under fire after announcing their plan to honor the LA-based branch of the Sisters of Perpetual Indulgence with the "Community Hero Award" before their June 16 game.
LA DODGERS NOT OPEN TO DISCUSSING ANTI-CATHOLIC DRAG QUEENS, CATHOLICVOTE SAYS
After Sen. Marco Rubio, R-Fla., and religious groups like CatholicVote voiced their concern over the award, the team announced they would no longer be honoring the group at the pride event "given the strong feelings of people who have been offended by the sisters' inclusion in our evening." 
Just days after their decision to uninvite the group, the Dodgers apologized to the Sisters of Perpetual Indulgence and reinvited them to the event, an announcement that garnered even more backlash from the religious community and players within the baseball league.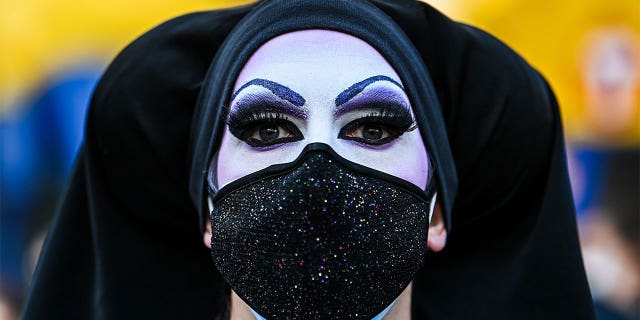 "I am disappointed to see the Sister's [sic] of Perpetual Indulgence being honored as heroes at Dodger Stadium. Many of their performances are blasphemous, and their work only displays hate and mockery of Catholics and the Christian faith," Dodgers reliever Blake Treinen said in a statement after the announcement.
All-Star starter Clayton Kershaw also responded to the decision to reinvite the group: "This has nothing to do with the LGBTQ community or Pride or anything like that. This is simply a group that was making fun of a religion, that I don't agree with."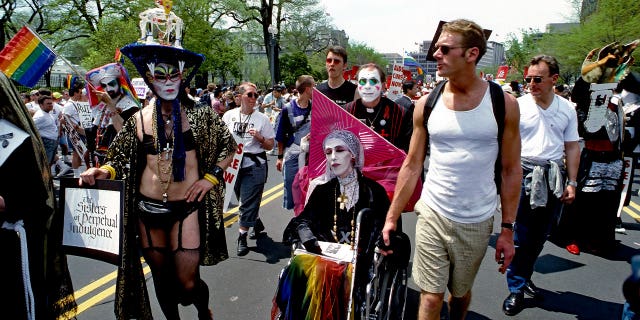 CLICK HERE TO GET THE FOX NEWS APP
Members of the group, formed on Easter Sunday in 1979, are known for attending left-wing protests dressed up in mock nun outfits to advocate for anti-Catholic messaging, including on abortion.
Fox News' Scott Thompson contributed to this report.