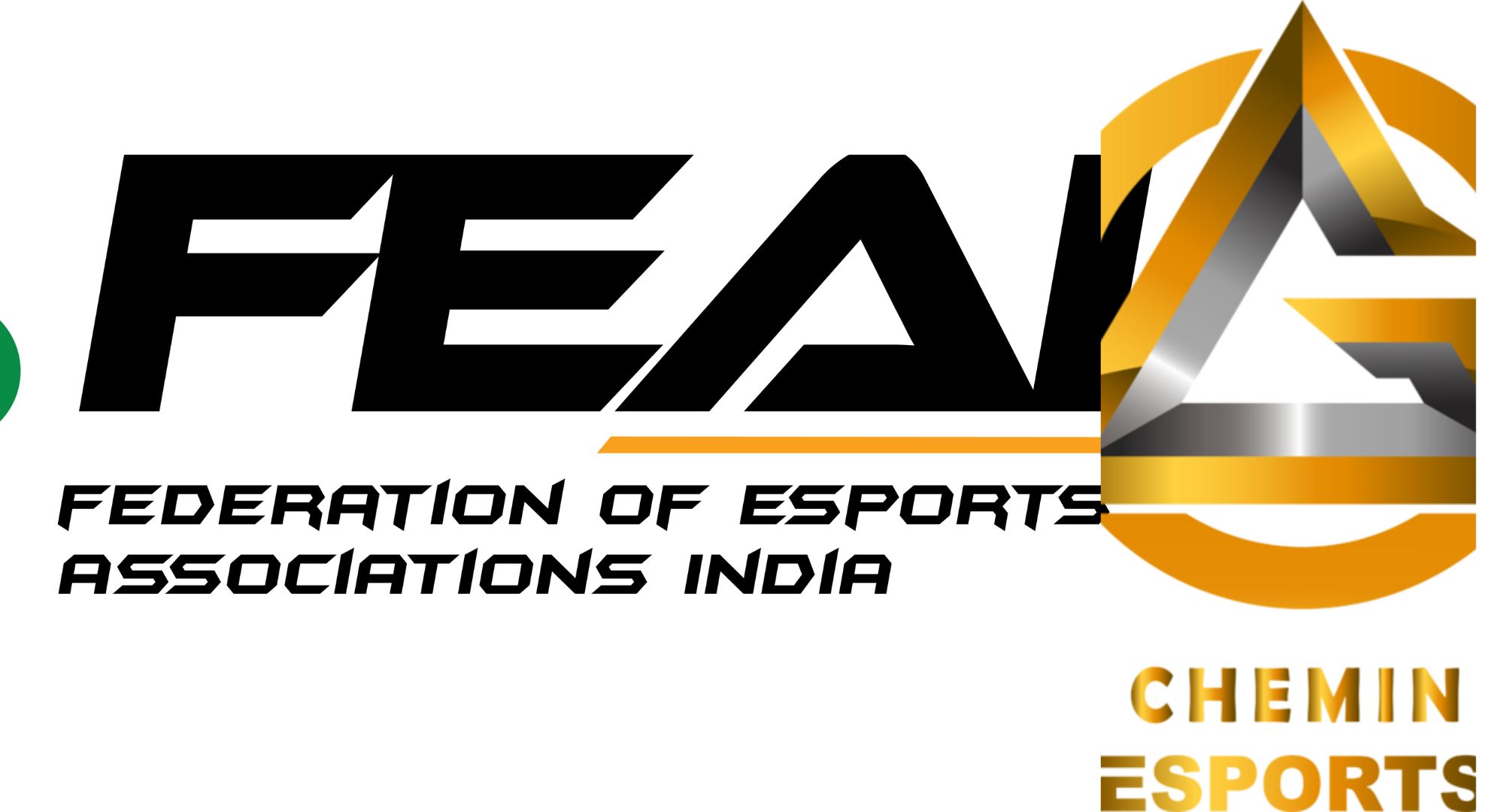 Chemin eSports is an eSports organization, built around making and training different rosters of teams across a variety of games on different platforms.  They also act as Talent Incubators and help build eSports stars as well as aspiring content creators in the field of gaming. They organize community tournaments for gamers along with hosting online and offline events, LAN parties, Pubstomps (viewing/watch parties), game launches, experience zones, themed parties, etc. They aim to help talented athletes achieve their maximum potential by providing them with a platform to build and advance their careers in eSports. Chemin Esports in association with the FEAI Collegiate program is organizing its campus connect program at IIT Guwahati
About Federation of Electronic Sports Associations India:
FEAI is the apex national body for Esports in India. FEAI is an athlete-first organization that aims to ensure opportunities at the grassroots in a transparent ecosystem to develop India's Esports champions. FEAI's mission is to develop an inclusive, safe, healthy, and sustainable Esports ecosystem with a particular focus on responsible gaming, holistic wellness, fair play, education, and career pathways for players and athletes. FEAI encourages and promotes innovation, showcasing the responsible use of technological development including AI, VR, AR, ML, IoT & 5G. FEAI fosters grassroots opportunities in Esports through the staging of international, national, regional, state, and district-level events throughout the year.
Chemin Esports in association with the FEAI Collegiate program is organizing its campus connect program at IIT Guwahati from 2nd to 5th February 2023
On 2nd February 2023, Nationally, One of the leading Esports & Talent management organizations in India, Chemin Esports, in association with FEAI is organizing its next campus connect program at Alcheringa, IIT Guwahati between 2nd-5th February 2023. The association's goal is to raise awareness about the Esports sector, its growing demand as a career path, and its emphasis on players' and athletes' responsible gaming.
In order to raise awareness of the esports industry and how it can be a preferred and secure career option, Chemin Esports started tournament series in reputable Indian colleges and universities after joining hands with the Federation of Electronic Sports Association of India (FEAI), the national apex body for Esports in India. Following their association, the two have worked to promote the positive future of the esports industry as a whole in India and around the world.
To support FEAI's emphasis on developing esports across every Indian state through regional chapters, the association with Chemin Esports for the tour will lead to a more robust and faster development of esports in India. With the current outreach of FEAI and the active user base of Chemin Esports of almost 1 lakh esports players globally, this program series will help both organizations to nurture aspiring esports talent who can become top esports athletes in India. All participating players will be registered as officially recognised sports players with the FEAI.
Also Read Team SouL Is Thinking About Leaving BGMI for New State Mobile
Chemin in association with FEAI will be hosting the FIFA 23 tournament in IIT Guwahati's cultural fest 'Alcheringa 2023' and there will be a 'Free to play' gaming zone for the participants as well as students attending the event. 
Mr. Ishan Verma, Director of Chemin Esports, said, "We are overwhelmed to see how enthusiastic the participants are to take part in this innovative and ground-breaking move in the Esports industry. We observed the participation at our recent events, and we felt the attendees' willingness to learn more about the esports community and potential future opportunities to explore. We are confident that we will achieve our goal of covering more than 100 colleges by the end of 2023."
Krishna Hazarika Rao, Director, of Bramhaputra Esports Association, said, "We are proud to be associated with Chemin Esports and be part of the tournament series. We want to increase interest in Esports at the grassroots level with this tour, and our success with the previous tournament series has motivated us to cover more colleges and  Esports enthusiasts. There are numerous opportunities in this industry and we want to fill the knowledge gap." The campus connects programs will be scheduled till April 2023 at different colleges and universities across different regions such as Jammu & Kashmir, Andhra Pradesh, Arunachal Pradesh, Assam, Bihar, Nagaland, and all other states of India.
To become a part of the program, all the participants need to register themselves on FEAI's website and they can then take part in the three-day tournament. Winners will be recognized as esports athletes by FEAI and other participants will receive a participation certificate by the end of the program. Along with the certificate, participants will get access to the FEAI roster of events throughout the calendar year. Not only this, but participants will also get a chance to be a part of the academy and train under the guidance of international coaches.
Get the latest from Sportslumo.com by following us on Instagram, Twitter, and YouTube