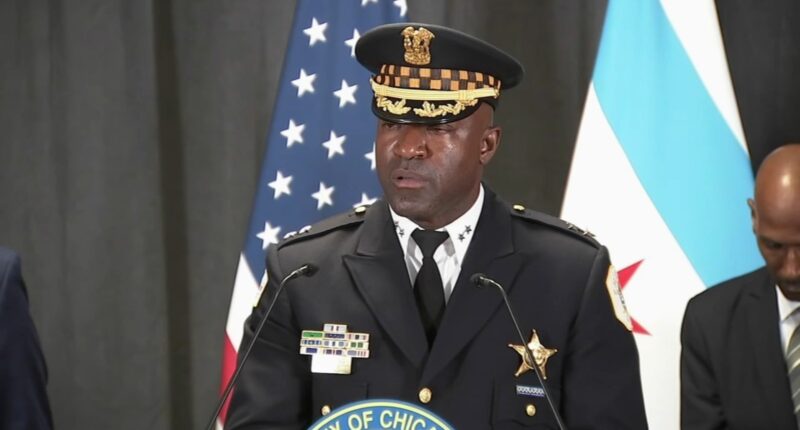 Wednesday, September 27, 2023 11:28AM
CHICAGO (WLS) — A special meeting of the Chicago City Council will hold a vote Wednesday to confirm Larry Snelling as Chicago police superintendent.
The special meeting is set to get underway at 10 a.m. at City Hall.
Council members will likely confirm Mayor Brandon Johnson's pick for Chicago's next top cop.
Chief Larry Snelling's nomination sailed through a City Council committee hearing last Friday.
Snelling grew up in Englewood and has spent 31 years with the police department.
He has been CPD's current chief of counterterrorism and a longtime educator at the training academy.
Snelling inherits a city struggling with violent crime. Armed robberies have taken center stage along with carjackings and gun violence.
"I don't think that there's any magic bullets," ABC7 Political Analyst Laura Washington said. "I don't think that there's any overnight solutions. The city is in crisis when it comes to crime and policing right now. He has got a big job ahead of him and it is going to take him awhile to get there."
Snelling has said rehabilitation options should be considered for young offenders. He has also said that the community needs to step up and help police do their jobs.
The 54-year-old also believes tougher gun laws are needed.
Copyright © 2023 WLS-TV. All Rights Reserved.


Post source: Abc7chicago