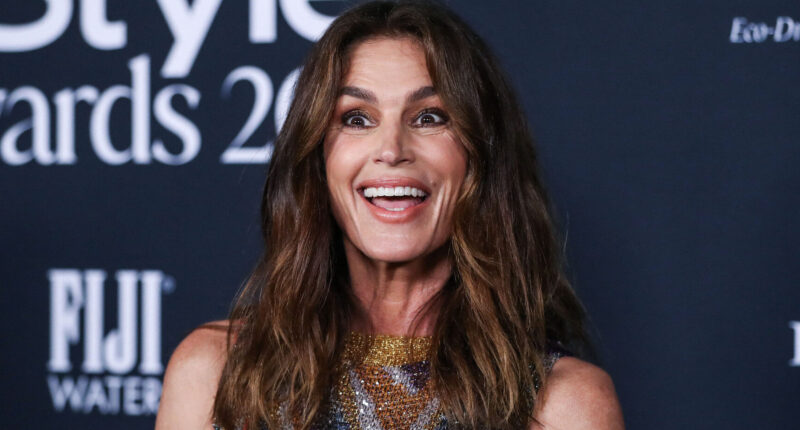 For anyone, there is nothing scarier than a bad hair day, especially for supermodels like Cindy Crawford!
The television personality reminisced on one of her worst BTS at a photo shoot that influenced a tough hair decision that has stuck with her today. The 57-year-old shared this and many more juicy stories about her life and modeling career in her new project, which launched on Apple TV Plus.
Cindy Crawford Details Losing Her Ponytail Without Her Consent
The supermodel recalled the harrowing moment a hairdresser messed with her hair and the ensuing consequences in a new documentary titled "The Super Models."
Crawford, who stars alongside Naomi Campbell, Linda Evangelista, and Christy Turlington in the flick, shared that the traumatizing episode happened during a photoshoot with Patrick Demarchelier. The star recalled how excited she was for the vast opportunity and her "big break," but all that went down the drain thanks to the hairstylist. She said:
"The very first night, they send the hairdresser to my room to give me a 'trim.' They comb[ed] my hair, put it in a ponytail and chop[ped] my ponytail off without asking."
This act left the "Fair Game" actress in tears in her Rome hotel room. She was so traumatized by it that she'd never had a haircut. Crawford continued that the trauma made her lose control of her modeling career and life decisions. 
"I felt I was not seen as a person who had a voice in her destiny. It wasn't that I didn't like my hair short; it was that I hadn't voted myself into having short hair," said the mom of two.
The traumatizing event left the model second-guessing her career path as she even contemplated that she was not ready for that life.
Aside from the hair incident, Crawford also had difficulty getting her dad to understand modeling. She continued that her father wasn't so impressed at the choice and decided to see things himself. In her words:
"My dad really didn't understand that modeling was a real career. He thought modeling was like another name for prostitution. So they came with me to my very first modeling appointment."
Like father, like daughter, Crawford, whose journey began in Illinois, initially didn't imagine herself walking runways. The dazzling beauty, who sat on a white director's chair and looked chic in a black dress and leather jacket ensemble, confessed:
"I didn't even know it was a real job. I didn't know how I would get from DeKalb, Illinois, to a magazine."
The Documentary & Marriage
"The Super Models" documentary focuses on the growth of the fashion industry and the evolving roles of women in it. In a press statement, the show "is the ultimate story of power and how four women came together to claim it, paving the way for those to follow."
The statement shed light on the reputation of these women and the influence their union holds both outside and within the fashion industry, including being as famous as the designers who worked with them.
The statement didn't fail to reiterate that the four supermodels featured in the documentary have remained at the forefront of shaping cultures "through activism, philanthropy, and business prowess."
Crawford, Campbell, Evangelista, and Turlington also star as executive producers of the hit series. They are joined by celebrities Brian Grazer, Justin Wilkes, Barbara Kopple, Geoff Martz, Roger Ross Williams, and Sara Bernstein through the series.
Crawford equally excels in her marriage to her husband Rande Gerbe, and they celebrated 25 years to that effect. The couple marked the milestone by sharing old pictures from their lovely wedding in 1998 at the Ocean Club in Nassau.
The "Unzipped" actress looked incredible in a white lace John Galliano minidress paired with a Valentino shawl as her businessman hubby donned an untucked white dress shirt and black pants. She penned down a heartfelt caption on the post, which read:
"25 years ago today, Rande and I exchanged vows at the Ocean Club in the Bahamas. It was a picture-perfect wedding all captured by @arthurelgort. We spent a beautiful weekend surrounded by family and friends celebrating our love for each other. I would do it all over again in a second."
Post source: The blast