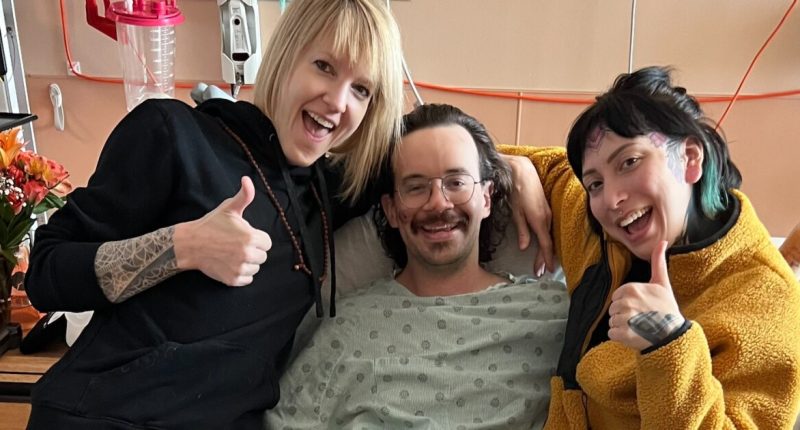 DENVER — Jacob Oldefest says his job as a Denver Health paramedic means everything to him.
"It is incredible to be able to go to work every day and you don't know where you're gonna go, you don't know what you're gonna do, you don't know how you're gonna help people," he told Denver7.
But Oldefest never expected to be the one in need of urgent help.
Oldefest was riding his bike home after work late Wednesday night when he was struck by a suspected drunk driver in the area of Sherman Street and Colfax Avenue.
"I remember seeing the windshield. I remember being on the ground," he said.
At the time of the crash, two of his co-workers, who he had just seen at work hours earlier, were responding to another call just a block away.
"By the time I even realized it was happening, they were already there, and I figured I'd been hit," said Oldefest, who was rushed to the hospital. "It was exceptionally comforting knowing where I was, and who was taking care of me. The people at that hospital, they're incredibly skilled, And like, being so familiar with their incredible level of skill while I was there, I think, was like nothing but reassuring."
Oldefest suffered internal injuries, and his femur was broken in three pieces. He has been recovering at his mother's house ever since. The paramedic told Denver7 it'll probably be a few months before he's able to return to work.
During his hospital stay, Oldefest says he had a constant flow of co-workers and friends checking up on him.
"Denver Health is a fantastic hospital, and the doctors and nurses and techs and all the support staff there do an incredible amount of work for the people they care for. It certainly reinforced how much I knew already, how good they are at their jobs," he added. "Through this whole thing, like, I've never once not felt like immensely loved and supported by everybody."
The Denver Police Department identified the driver as Yessica Nevarez Villas. She is being held for investigation of vehicular assault, felony DUI and leaving the scene of an accident involving serious bodily injury.
A GoFundMe online fundraiser has been created to help Oldefest during his recovery process. To donate, click here.
---
The Follow Up
What do you want Denver7 to follow up on? Is there a story, topic or issue you want us to revisit? Let us know with the contact form below.