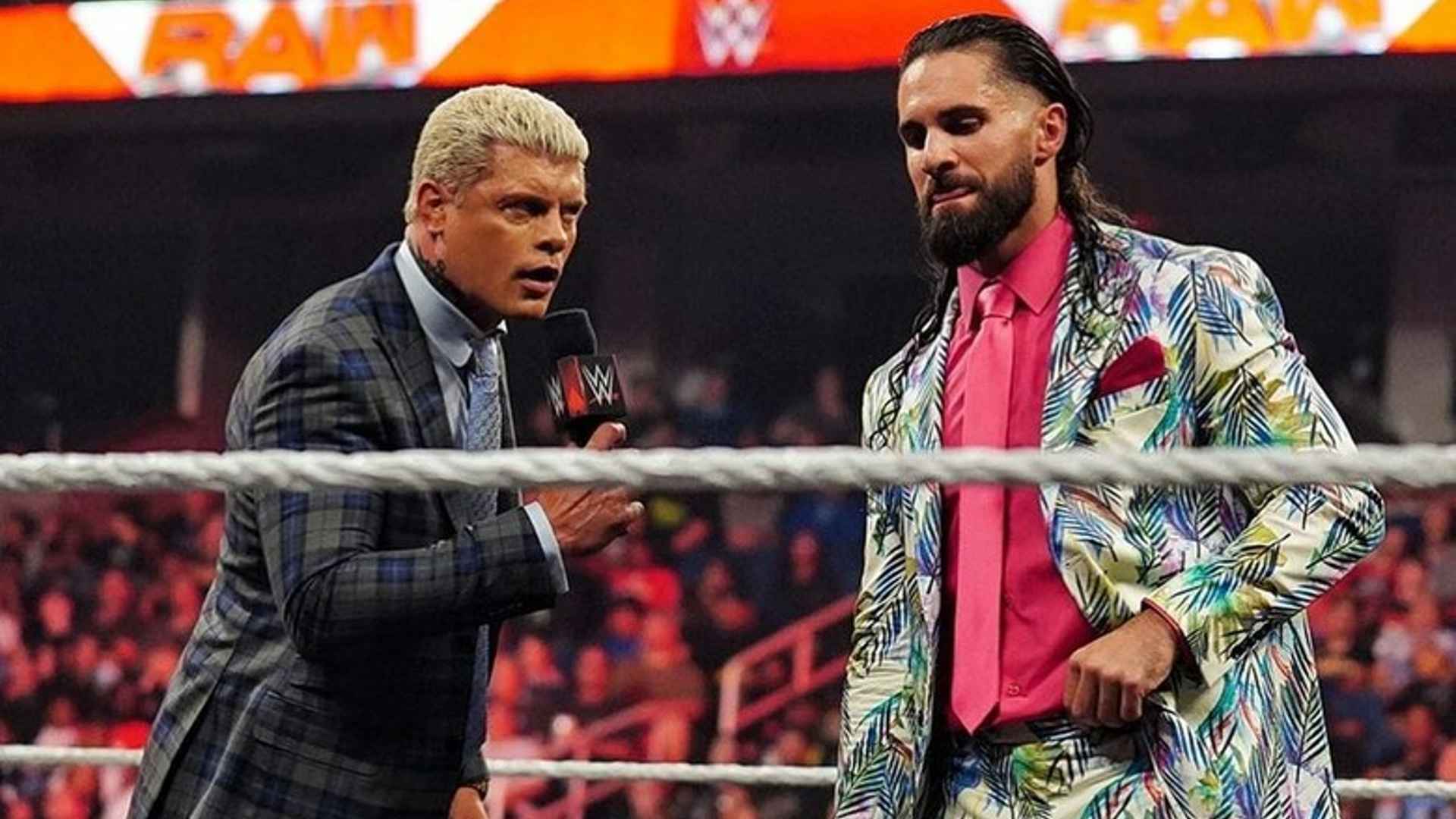 Cody Rhodes and Seth Rollins have been at it ever since the former made his way back to the WWE. They first fought against each other at WrestleMania 38 and stole the show with a five star match. It was Cody's first big match after his return and he more than delivered and it was a grand spectacle.
Both men squared off against each other two more times and Cody came out victorious on those two occasions as well. In fact, in their last match of the trilogy, Rhodes fought with a torn pectoral muscle and soldiered on despite the agony and put on a five star showing.
It was clear that both Rollins and Rhodes had some kind of animosity towards each other and Cody seemingly confirmed it. He was speaking on the Dan LeBatard Show and said, "I almost would say that I like less people than I dislike in terms of the backstage setting. The competition that exists in wrestling, you see that suspension of disbelief on-screen, but backstage it is very real in terms of the competition, who is going to be on top. 
"For example, who is going to headline WrestleMania. This year, being Roman Reigns and myself, it doesn't garner a lot of friends. Seth Rollins is the closest I've ever had to backstage turning into a fist fight in front of all of our peers and upper management. It didn't happen. Him and I absolutely can't stand one another, I'd probably try and rip his eyes out," Rhodes concluded.
Read more: Ranking the top 5 WWE Grand Slam Champions
Cody Rhodes reveals John Cena chat
Recently, when John Cena made his return on WWE RAW, he introduced Cody Rhodes to the fans in the arena and they both shared a warm embrace at the top of the ramp. Cody was speaking to Stadium Astro and revealed what he spoke with Cena at that very moment.
He said, "What he said to me on Raw was, I was telling him if he ever does another match, I would like (to work with him), and I think you could hear him pretty well. He says, 'I can't promise that.' I also didn't want to make it about myself at that moment, so I just endlessly thanked him, and then he was at the Nightmare Factory a week later talking to our students."
If Cody Rhodes and John Cena ever face each other in the ring once again, it will be a fight that will be etched in the minds of the fans forever.