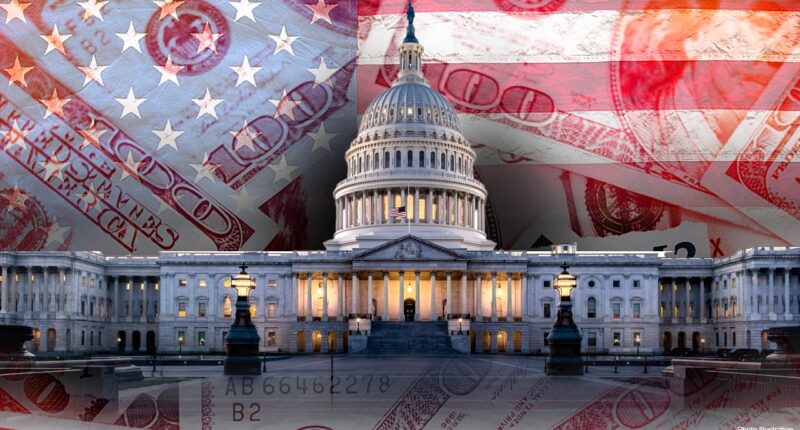 Lawmakers are back on Capitol Hill Tuesday with just five days left to find common ground on funding the government before midnight Saturday, or risk a partial shutdown.
The latter is becoming increasingly likely with the Senate and House not only far apart on a spending deal, but also still fighting to agree on a starting position at the negotiating table. 
"I think there's a decent chance of a shutdown, but it isn't inevitable yet," Kurt Couchman, senior fellow in fiscal policy at Americans for Prosperity, told Fox News Digital. "We're just running out of time."
House GOP leaders are hoping to advance four of their 12 annual appropriations bills toward House floor votes on Tuesday, after disagreements on how – and if – to avoid a government shutdown blew up multiple procedural votes last week. 
Speaker Kevin McCarthy, R-Calif., can only afford to lose a handful of votes on any bill to still pass it without left-wing support.
HOUSE ABRUPTLY CANCELS VOTES FOR THE WEEK WITHOUT SPENDING DEAL AFTER SERIES OF DEFEATS FOR GOP LEADERS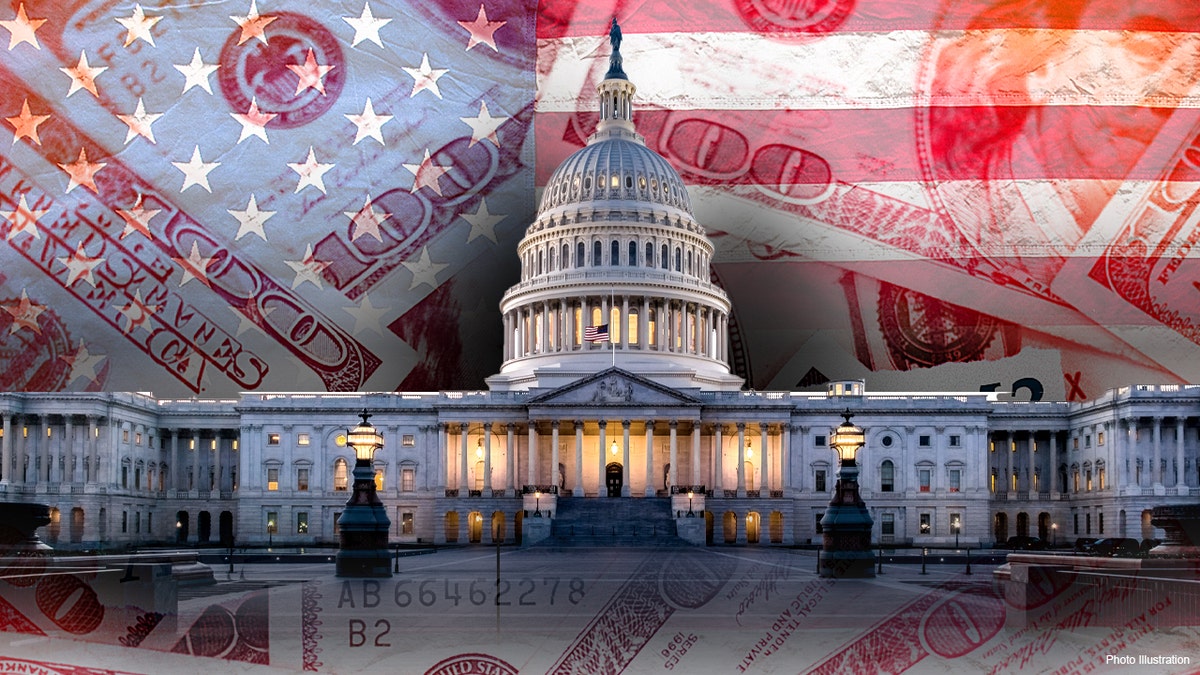 McCarthy took a shot at GOP rebels he accused of slow-walking Republicans' spending bills on Monday, "Remember we've had these posted since July, but we had some members you remember back even before then that would shut the floor down. We couldn't do anything. Apparently they're willing to work now."
Meanwhile, moderate Republicans who are growing nervous about the prospect of a shutdown are already sitting down with Democrats for a bipartisan deal – much to the ire of their hardline colleagues.
A new bill was introduced Monday by Reps. Jared Golden, D-Maine, Don Bacon, R-Neb., Ed Case, D-Hawaii, and Brian Fitzpatrick, R-Pa., called the Bipartisan Keep America Open Act, which would fund the government at fiscal year 2023 levels until Jan. 11, 2024. 
TRIPLE HOUSE MELTDOWN ON DEFENSE BILL MAY MARK THE WORST RUN FOR A HOUSE MAJORITY IN MODERN HISTORY
It would also provide $24 billion in funding for Ukraine with transparency requirements, $16 billion in U.S. disaster relief aid, and would establish a substitute for the Title 42 border expulsion policy as well as a commission to study the federal debt, among other measures.
In the Senate, Majority Leader Chuck Schumer, D-N.Y., signaled that another must-pass bill could serve as a vehicle for a stopgap funding bill, known as a continuing resolution (CR).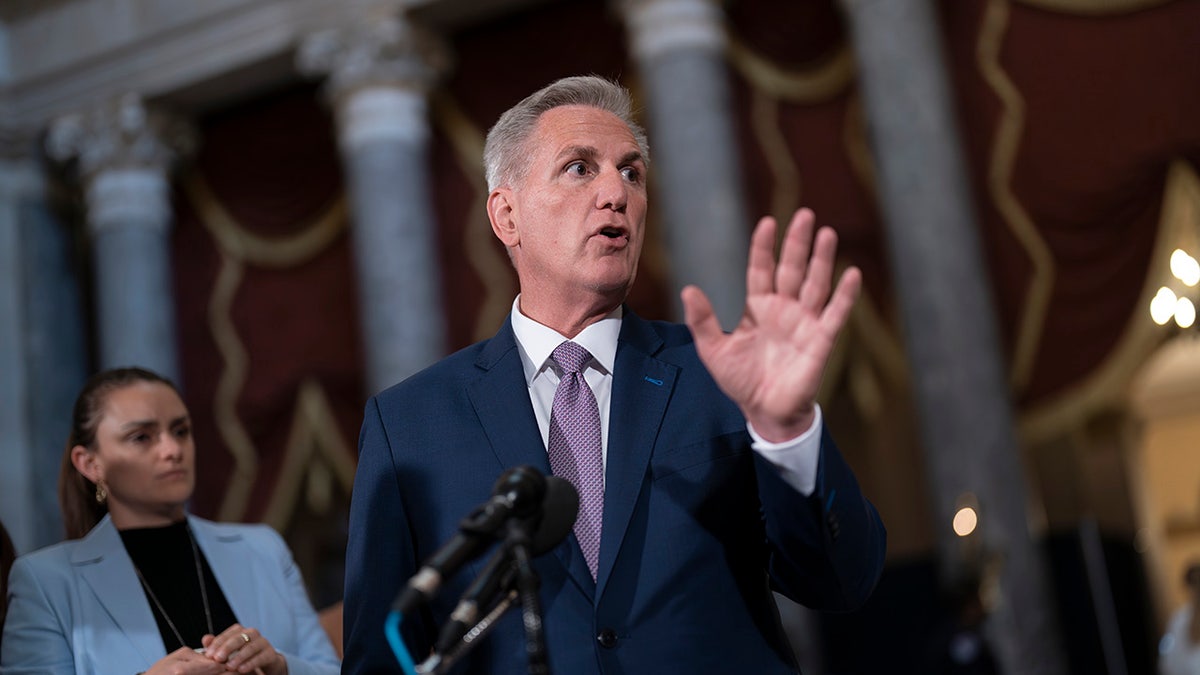 Congressional leaders on both sides have agreed that a CR is likely necessary to give lawmakers more time to cobble together the next fiscal year's spending bills. The current deadline, Sept. 30, is also Congress' due date to reauthorize the Federal Aviation Administration (FAA). 
Schumer said Thursday, "I have just filed cloture to move forward on FAA. As I have said for months, we must work in a bipartisan fashion to keep our government open… This action will give the Senate the option to do just that."
THE SPEAKER'S LOBBY: THE HITCHHIKER'S GUIDE TO A POSSIBLE GOVERNMENT SHUTDOWN
Couchman, the budget expert, said everything has to run "perfectly" this week in order to avoid a shutdown.
"The Senate is moving forward with legislation to do a CR, but if everything goes perfectly, that won't be done in the Senate until midday on Friday," he said. "And then the House would have to pass it sometime on Saturday, and President Biden would have to sign it that evening to prevent a shutdown. That's assuming everything goes perfectly, and that doesn't seem like it can be assured, so it's definitely possible that we could have a shutdown, but I think it'll be short."
He reasoned that lawmakers would act to not let the FAA expire. "If there's any kind of disruption at all to air travel, a shutdown will end almost immediately," Couchman predicted.
But lawmakers have a long way to go before reaching a deal. A Democratic CR would likely be a "clean" extension of the previous Congress where they controlled both chambers – a bill that would be a nonstarter with conservatives in the House.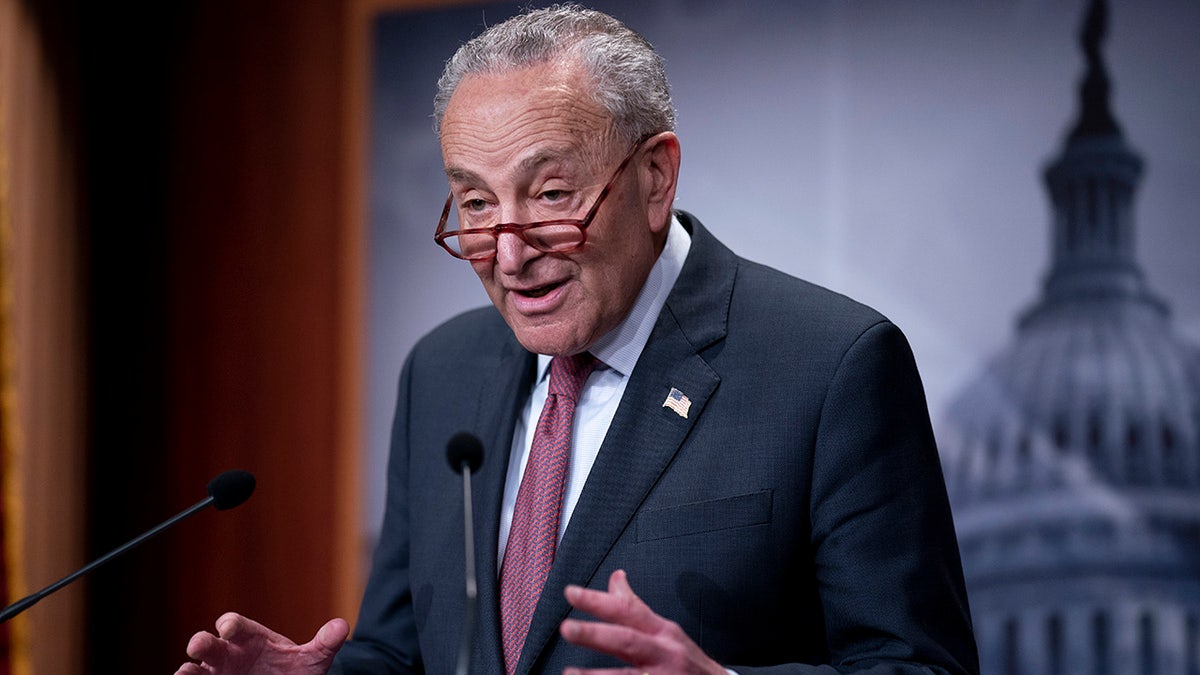 But several House GOP proposals for a CR – floated with deep spending cuts for their 30-day durations as well as commitments to slash spending for the full next year – have been scuttled by some who are opposed to any kind of a CR on principle. 
CLICK HERE TO GET THE FOX NEWS APP
McCarthy did not reference the disorder when he told reporters Monday, "We've got the CR working now so we could do it at any time." He did not give any specifics on timing. 
Couchman told Fox News Digital that a shutdown would reflect negatively on both parties.
"We didn't even have federal government shutdowns until 1980, so this is a 43-year experiment," he said. "It creates bad incentives. We see this every year, it never seems to be a functional process and that's part of the reason why Congress never intended shutdowns to be possible."