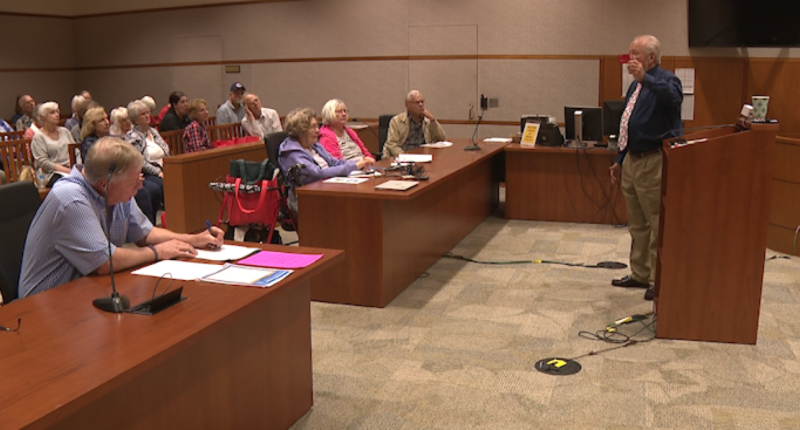 DENVER — The federal government issued an urgent warning recently about criminals using artificial intelligence to target senior citizens.
Crime prevention experts say artificial intelligence is the latest technology criminals are using to their advantage.
Cary Johnson has spent nearly 20 years working to protect older adults from crime.
Today, he works in Colorado's First Judicial District Attorney's Office as the director of Communities Against Senior Exploitation (CASE).
"I take all phone calls that are coming in about scams about ID theft from older adults and try to respond to those," said Johnson.
He also teaches seniors about the scams to be on the lookout for.
He hosted two seminars Saturday as part of "Senior Law and Safety Day" in Jefferson County.
The half-day event provides an opportunity for seniors to learn how to navigate various legal issues and services.
It also gives them an opportunity to learn about different ways they can protect themselves from identity theft and scams, especially in the age of artificial intelligence.
"We really do want our seniors to feel armed with that information, as they deal with technology and deal with folks in our community," said District Attorney Alexis King. "I think it's a constant concern, but certainly we feel like our seniors are a vulnerable population that we want to take good care of."
Artificial intelligence is the ability of computers to think and act like humans.
It comes in many forms, from self-driving cars to virtual assistants on our phones.
And while most use artificial intelligence for good, experts say criminals use it too.
"For some reason, they're a step ahead of us. It just seems like they know the technology even better than the experts that we have, you know around us in our community," said Johnson. "I would expect that A.I. is going to be used very shortly for the same kinds of things that we're seeing right now, except that makes it far more real."
Criminals using artificial intelligence to target senior citizens
One way the FTC says scammers are using artificial intelligence is by taking online audio clips with the voice of a loved one, running it through a voice cloning program, and then calling an older adult with a message that sounds like it's from a loved one, like a grandchild in need of desperate help.
"They can have the exact voice of that grandchild," said Johnson. "That's going to be pretty hard to contradict."
But Johnson says like with most scams, the key for seniors is to look for red flags no matter what technology criminals use.
"I think they need to keep in mind just a weariness of what's coming at them uninvited. They didn't ask for the email to come in. They didn't ask for the phone number to come in. Those already are red flags," said Johnson.
People like Tom Powis, who attended Johnson's seminars, walked away feeling more empowered.
"Most people think they're not going to be scammed," said Powis. "I think most people think they know a lot about it. But I got new information that I hadn't heard before."
When it comes to avoiding becoming a victim, knowledge is power.
---
The Follow Up
What do you want Denver7 to follow up on? Is there a story, topic or issue you want us to revisit? Let us know with the contact form below.