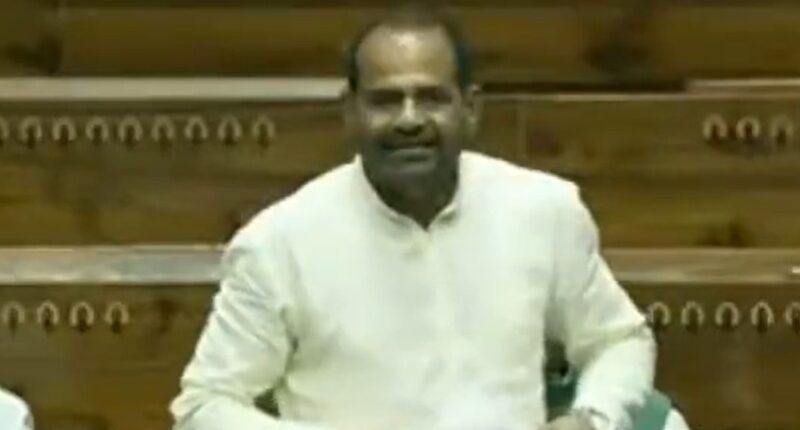 New Delhi:
A week after BJP MP Ramesh Bidhuri used communal slurs against a Muslim MP in the Lok Sabha, sparking outrage and criticism of his party and the Speaker for not acting against him, the matter has been referred to the Privileges Committee.
The action, announced on Thursday, comes a day after Mr Bidhuri had been tasked with leading the BJP's election campaign in an important district in poll-bound Rajasthan. This had opened another can of worms, with the opposition alleging that he was being "rewarded" for spreading hate.
Speaking in the Lok Sabha in the new Parliament building during the special session last week, Mr Bidhuri had used a string of objectionable and communal words against Bahujan Samaj Party MP Danish Ali. The remarks were condemned by the opposition and four parties – the Congress, DMK,  Trinamool Congress and NCP – had written to Speaker Om Birla, demanding immediate punitive action against the MP.
Mr Birla had, however, warned Mr Bidhuri of "strict action" if he repeated the behaviour. 
The fact that the matter has been referred to the Privileges Committee was announced by BJP MP Nishikant Dubey, who thanked the Speaker for doing so. In the same breath, he also took a swipe at the opposition and said that earlier governments had failed to take action against errant MPs, including former Congress chief Sonia Gandhi. 
"Grateful to the Speaker of the Lok Sabha @ombirlakota, he entrusted the responsibility of investigation in the Danish Ali case to the committee of @LokSabhaSectt. This was possible because BJP has a majority in the Lok Sabha, otherwise no committee was formed or action taken when, in the Lok Sabha, there was an RJD-JDU- Congress' shoe and mic fight in 2016, an assault by Sonia Gandhi in 2012 and a fistfight at time of the formation of Telangana in 2014, when MPs were injured," Mr Dubey posted on X, formerly Twitter. 
लोकसभा अध्यक्ष @ombirlakota जी का आभार,उन्होंने दानिश अली प्रकरण में @LokSabhaSectt की कमिटि को जॉंच का ज़िम्मा सौंपा ।आज यह इसलिए संभव हो पाया क्योंकि लोकसभा में भाजपा का बहुमत है,नहीं तो पहले लोकसभा ने 2006 में RJD-JDU-congress का जूता व माईक मारपीट,2012 में सोनिया गांधी जी की…

— Dr Nishikant Dubey (@nishikant_dubey) September 28, 2023
Mr Dubey had earlier alleged Sonia Gandhi had "tried to grab the collar" of a Samajwadi Party member during chaos in the Parliament during a debate on quota in promotions in 2012. And, two days after the incident involving Mr Bidhuri, he had accused Danish Ali of provoking the BJP MP into making the remarks.
The BJP, which had earlier issued a notice to Mr Bidhuri for his abusive remarks, on Wednesday gave him charge of leading the party's poll campaign in Rajasthan's Tonk district. The party is hoping that, being from the Gurjar community, he can help get votes in the district's four seats, one of which is held by former deputy chief minister Sachin Pilot of the Congress.
While Independent MP Kapil Sibal lashed out at the BJP for rewarding hate, Trinamool Congress MP Mahua Moitra posted on X, "Knew it! @rameshbidhuri rewarded for calling Muslim MP ****** & ***** in Lok Sabha. How does showcaused person be given new role by @BJP4India? @narendramodi ji – is this your Sneha Yatra for minorities, your love outreach?"




Post source: Ndtvnews