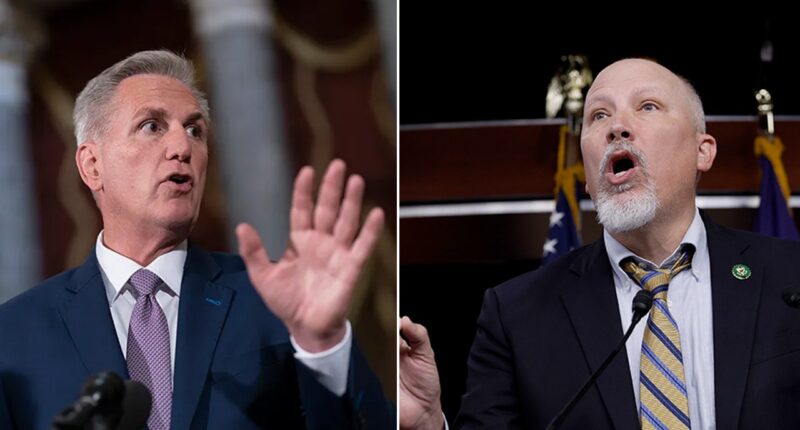 Rep. Chip Roy, R-Texas, a key member the House Freedom Caucus (HFC), indicated Tuesday that if Republicans do not stop the debt deal in committee he would consider ousting Kevin McCarthy from leadership as House speaker.
In an interview with Glenn Beck on "BlazeTV" Tuesday morning, Roy called the debt limit deal that McCarthy, R-Calif., struck over the weekend with the White House a "betrayal of the power-sharing arrangement that we put in place" – that is to say, the promises McCarthy made to the HFC to give him the votes needed to secure him the speakership after a 15-voting-round battle in January.
At a minimum, Roy says, the deal would add $4 trillion in U.S. debt without any significant spending cuts.  
Roy said that if the deal is passed by the House Rules Committee today, "Then we're going to have to then regroup and figure out the whole leadership arrangement again."
SPEAKER MCCARTHY DEFENDS BUDGET COMPROMISE AS CONSERVATIVES BALK: 'A STEP IN THE RIGHT DIRECTION'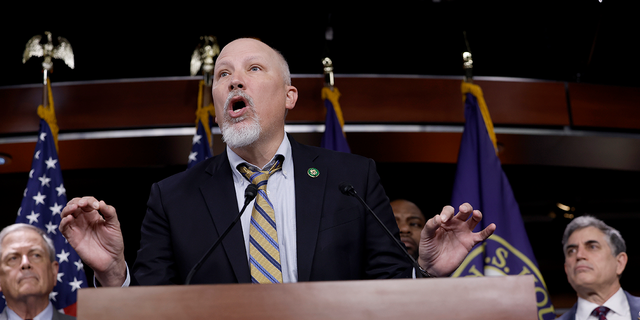 CHIP ROY PUSHES TO 'UNWIND' BIDEN'S INFLATION REDUCTION ACT AS PART OF DEBT CEILING DEAL
One of the concessions McCarthy made to the HFC during his conquest for the gavel was reinstalling a rule on the procedure for ousting a sitting speaker to allow only one member to force a recall vote at any time for any reason.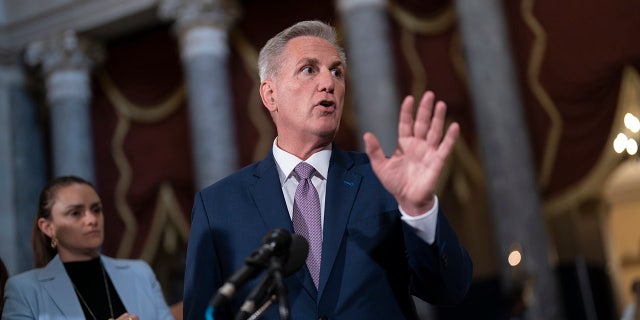 Roy is one of at least 10 House Republicans who have said they would vote down the McCarthy-Biden deal.
McCarthy defended the deal in a weekend interview on Fox News Sunday, saying, "Maybe it doesn't do everything for everyone, but this is a step in the right direction that no one thought that we would be able to today."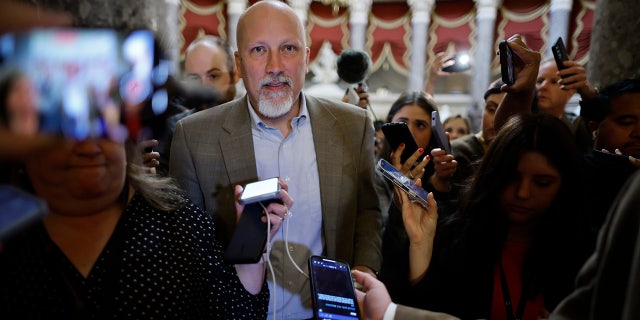 FREEDOM CAUCUS MEMBER BLASTS BIDEN DEBT SHOWDOWN IN PLEA TO GOP TO STAND GROUND
"I'll debate this bill with anybody," he continued. "Is it everything I wanted? No, because we don't control all of it. But it is the biggest rescission in history. It is the biggest cut Congress has ever voted for in that process."
CLICK HERE TO GET THE FOX NEWS APP
The deal would claw back some unspent COVID-19 pandemic funds and provide a cut from funding granted to the IRS in President Joe Biden's Inflation Reduction Act. It would also suspend the debt limit until after the 2024 presidential election.
Fox News Digital's Anders Hagstrom contributed to this report.