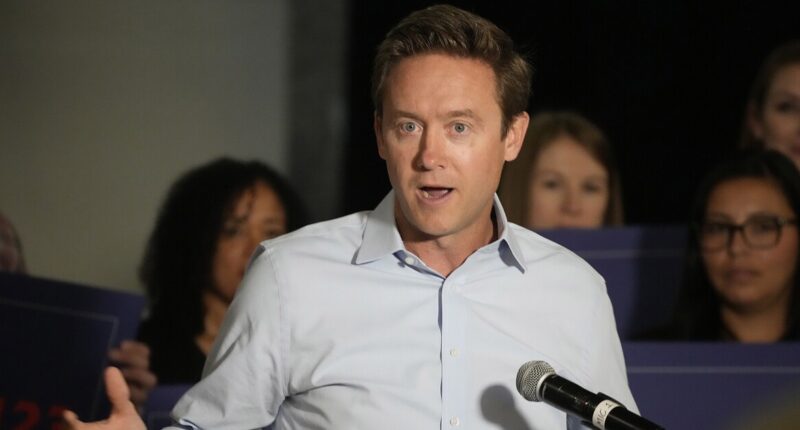 DENVER — As Denver's elections for mayor and city council end, the results of a new campaign finance system are clear: Big money still ruled the race.
The Fair Elections Fund was designed to even the playing field by helping more diverse candidates enter the race without major financial support. Denver taxpayers spent more than $7.5 million to bolster the campaigns of candidates who agreed only to accept small donations.
But big money flowed into the elections anyway.
Outside of the official campaigns, groups known as Independent Expenditure Committees spent almost $9 million on the elections.
Most of that – nearly $5 million – supported Mike Johnston's successful run for mayor. Johnston's outside support came almost entirely from millionaires and billionaires in states like California and New York.
Reid Hoffman, a Silicon Valley venture capitalist who cofounded LinkedIn, spent nearly $2 million to help Johnston win.
Michael Bloomberg, the former New York city mayor and billionaire, spent $500,000.
And another $450,000 came from a millionaire in Denver: Kent Thiry, the former board chairman for dialysis provider DaVita.
Kelly Brough, who lost against Johnston, didn't pull in nearly as much money. She had about $1.5 million in outside support, mainly from the world of real estate.
The Illinois-based National Association of Realtors Fund, the country's largest trade association, bolstered Brough with more than $470,000. That's one-third of all Brough's outside support.
Denver real estate magnate Lloyd Fulenwider gave half a million, and Colorado real estate groups gave tens of thousands more.
Brough also had support from prominent conservatives like Pete Coors and Philip Anschutz, who gave $50,000 and $10,000 respectively.
The city council races were also fueled by outside spending, although to a lesser extent than the mayoral race.
In some cases, the biggest spending was used to oppose candidates, as was the case for Candi CdeBaca in District 9. She brought in about $350,000 in campaign donations and outside support. But almost double that was spent to oppose her: Nearly $889,000.
The vote count hasn't been finalized, but CdeBaca is losing to Darrell Watson whose financial support and opposition were the inverse: $815,990 in support and $414,957.05 in opposition. In total, 40% of spending in the District 9 race came from outside groups.
Beyond the money spent to support and oppose candidates, the elections themselves were expensive.
Denver taxpayers spent at least $4 million to administer the general and runoff elections, according to the Denver Elections Division.
Looking ahead to the next elections in 2027, some in Denver are pushing to consolidate the process, in part to save taxpayers money. Johnston and many of the newly elected city council members support the idea of eliminating runoffs and switching instead to ranked choice voting.
But big spending outside of campaigns is likely to continue flowing. Denver and other local jurisdictions can't restrict outside money because of standards set at the federal level.
---
The Follow Up
What do you want Denver7 to follow up on? Is there a story, topic or issue you want us to revisit? Let us know with the contact form below.