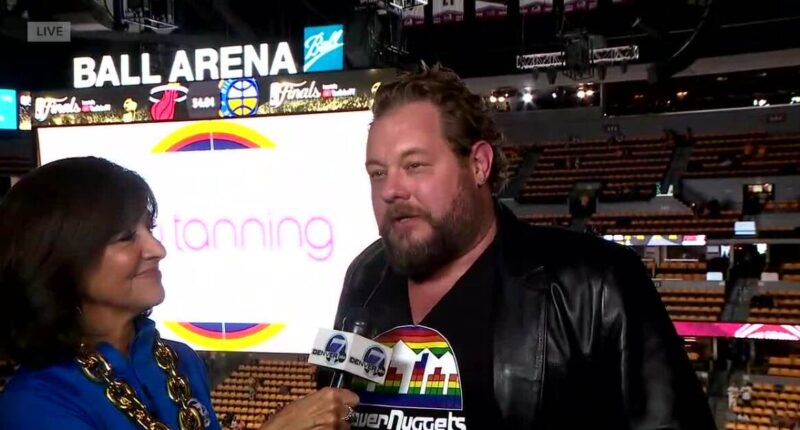 DENVER — Ahead of his national anthem performance at Game 1 of the NBA Finals, Nathaniel Rateliff told Denver 7 this performance is a special one for him and his group, the Night Sweats.
While Rateliff is not from Denver, he has called the Mile High City home for decades. The city, in turn, has adopted him as one of its own.
After two previous group projects, he formed Nathaniel Rateliff and the Night Sweats in 2013. The group put out their debut, self-titled album in June 2015, featuring the hit "S.O.B."
The group has since released two more albums, with their latest — titled "The Future" — debuting in November 2021.
"We've been friends with the Nuggets and big fans for a long time. And so, we're just happy to be back here," Rateliff told Denver7.
He acknowledged there were some nerves ahead of this performance.
"You know, there's a lot of bad national anthems, so we're just trying to sing it the best we can," Rateliff said. "This particular event is very important to us"
Watch the full interview below:
S.O.B! Denver's Nathaniel Rateliff talks to Denver7 ahead of Game 1 national anthem
appId : '283504728416642',
xfbml : true, version : 'v2.9' }); }; (function(d, s, id){ var js, fjs = d.getElementsByTagName(s)[0]; if (d.getElementById(id)) {return;} js = d.createElement(s); js.id = id; js.src = "https://connect.facebook.net/en_US/sdk.js"; js.async = true; fjs.parentNode.insertBefore(js, fjs); }(document, 'script', 'facebook-jssdk'));