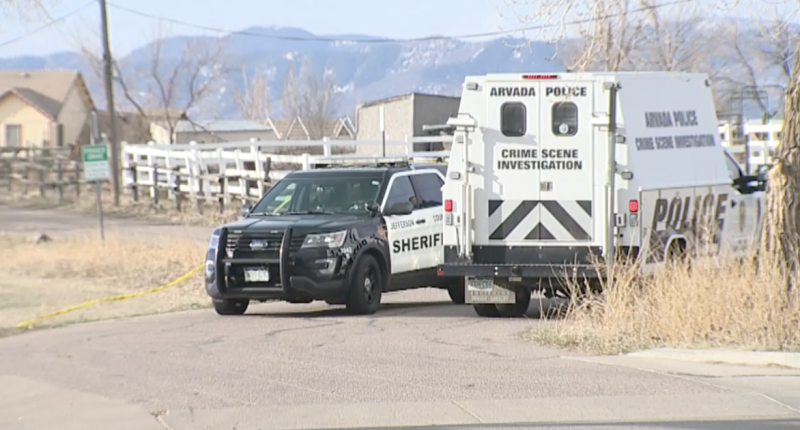 A Jefferson County Sheriff's deputy fired shots at a vehicle after the driver allegedly drove towards him and fled the scene, Wednesday morning.
The incident began around 6:30 a.m. after a neighbor near Bowles Avenue and Chase Street called to report a suspicious vehicle.
According to Jefferson County Sheriff spokesperson Karlyn Tilley, three deputies responded to investigate and left their patrol units to make contact with the person inside the tan Lincoln Navigator.
The driver of the vehicle was slumped over and woke up when deputies arrived, Jeffco said.
Investigators said the driver began fleeing the scene, smashing into sheriff's vehicles and at one point drove towards a deputy who then fired shots at the vehicle. No deputies were injured and the driver, who was not struck by bullets, fled the scene.
Suspect in officer involved shooting in #Jeffco was last seen on a house surveillance camera walking north on Ingalls St, in Denver. He is described as a heavy set white male, facial hair, dark clothing, pulling a blue rolling suitcase, #JCSO pic.twitter.com/DrITGGhhES

— Jeffco Sheriff (@jeffcosheriffco) March 22, 2023
Later Wednesday morning, deputies discovered the vehicle not far from the original scene but were unsure if anyone was still inside.
Unable to see through the windows, spokesperson Tilley said a deputy fired "less lethal round" or a rubber projectile into a window to break it out and see if anyone was still inside.
Investigators said there is no known threat to the public, but the suspect remained on the loose.
---
The Follow Up
What do you want Denver7 to follow up on? Is there a story, topic or issue you want us to revisit? Let us know with the contact form below.