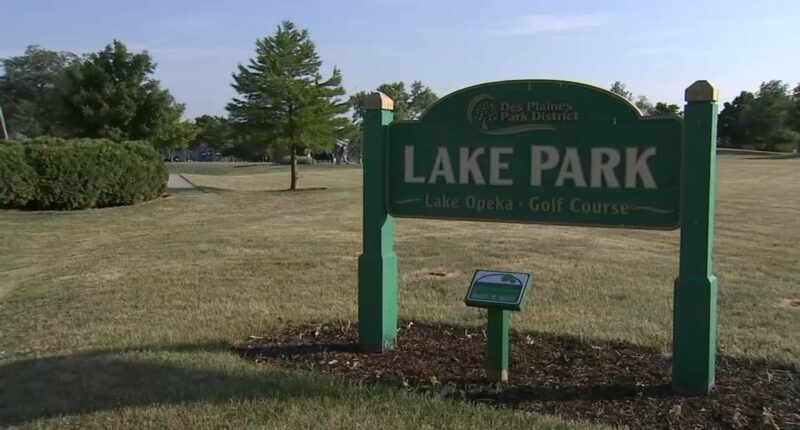 Saturday, June 10, 2023 3:50AM
DES PLAINES, Ill. (WLS) — Police say a 16-year-old girl was kidnapped from Lake Park in Des Plaines and sexually assaulted nearby by a registered sex offender.
Please note: The above video is ABC7 Chicago's 24/7 livestream
The attack happened in the early hours of May 11. Investigators said the girl was walking on the north side of the park on Howard Avenue when 40-year-old Christopher Grygiel approached her on the sidewalk. She tried to walk away, but reportedly he followed behind her.
The girl tripped and police said that's when a struggle ensued. Police said Grygiel was able to force her into a small SUV in a nearby parking lot before driving to an unknown location nearby where he sexually assaulted her.
"I was on the school board and everything, and I know how we all feel about our kids. For anything to happen to any of these children, you don't want to hear that. No one wants to hear that," said parent Sherri PIsani.
"Thinking about it more and more, it's like it can happen in a blink of an eye and they're gone," said parent Jeannie Jones.
Police said hours later the man dropped the girl off somewhere else in Des Plaines where she was able to call 911. They said DNA evidence collected from the girl was a match for Grygiel, who was already on file because he's a registered sex offender.
He was arrested and is now charged with aggravated kidnapping and aggravated criminal sexual assault.
"Yes, it's a relief, but again, the effects of what he's done are a lifetime now," Pisani said.
Grygiel is being held without bond. Des Plaines police ask that if you have any information about this incident or any more incidents involving this suspect, to contact them.
Copyright © 2023 WLS-TV. All Rights Reserved.


Post source: Abc7chicago