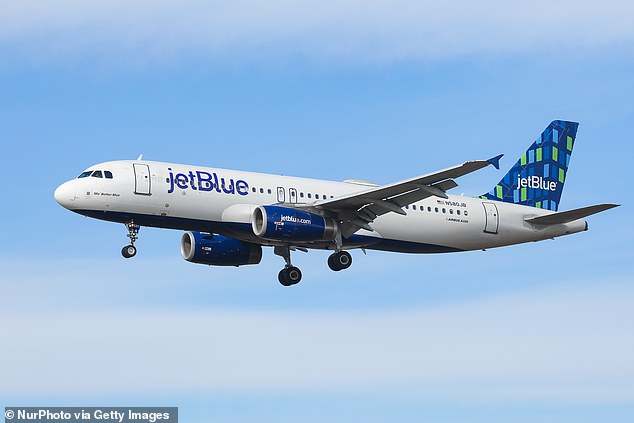 Eight JetBlue passengers are rushed to hospital after sudden turbulence batters flight from Ecuador to Florida
JetBlue flight 1256 hit 'sudden severe turbulence' as it approached Florida
Seven passengers and one crewmember were taken to the hospital 
A JetBlue flight from Ecuador to Fort Lauderdale hit extreme turbulence while landing in Florida on Monday, injuring seven customers and a crew member. 
JetBlue flight 1256 departed from Guayaquil, Ecuador around 11:51 p.m. Sunday heading to Fort Lauderdale-Hollywood International Airport.
As the plane approached Florida around 5 a.m. Sunday it 'experienced sudden severe turbulence as it neared Florida,' the airline statement said.
'When the flight landed it was met by medical personnel who transported seven passengers and one inflight crewmember to the hospital for evaluation and treatment.'
The airline said the aircraft was taken out of service for inspection.
Seven customers and one crew member were taken to the hospital after hitting severe turbulence Monday
The Federal Aviation Administration (FAA) reported 46 close call incidents in July.
The Fort Lauderdale-Hollywood International Airport ranked fourth as one of America's worst airports.