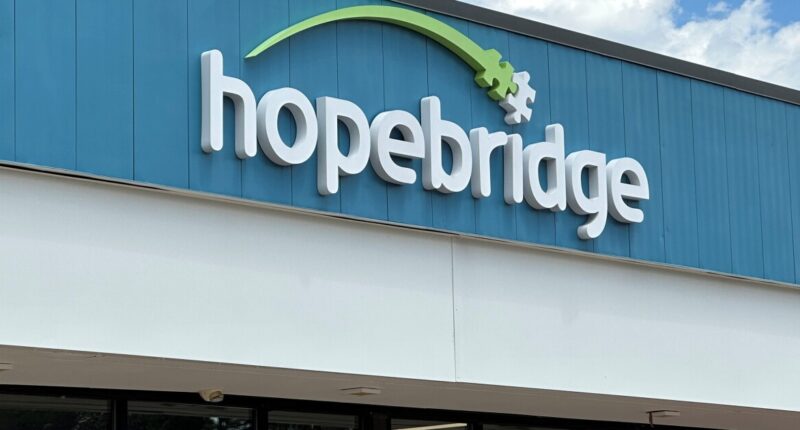 DENVER — Advocates and parents of children with autism continue to call on state workers and leaders to address funding issues that are pushing autism service providers out of the state.
Dozens visited the Colorado State Capitol Wednesday, as representatives from Colorado's Medicaid program — called the Department of Health Care Policy and Financing (HCPF) — presented to state lawmakers in the Joint Budget Committee. This follows one of the largest providers of Applied Behavior Analysis (ABA) services, Hopebridge Autism Therapy, pulling out of Colorado earlier this summer.
Local News
Centers for families with autism leaving Colorado, citing lack of needed funding
6:35 PM, Jul 26, 2023
Karmen Peak, a mother of two young children with autism in Greeley, called the situation a "crisis."
Peak saw tremendous growth for her older son through ABA last year, and was planning on having her younger daughter start in it this year. Then, this summer, she received a letter from Hopebridge informing her the service would no longer be available.
"I am still heartbroken about Hopebridge closing, like that was our choice to be there," Peak said. "We didn't expect it. So it's terrible. It's terrible."
In a statement this summer, Hopebridge blamed funding rates from the state that haven't kept up with rising operational costs.
"We rely heavily on the reimbursement rates from Colorado Medicaid to fund the costs for quality labor, supplies, and facilities," the statement from Hopebridge read. "Medicaid reimbursement rates are typically below that of commercial payers but in Colorado, these lower rates are coupled with inflation and cost of living rates that are 20% higher than any other state we serve… Hopebridge has worked for years to negotiate for a stronger reimbursement rate in Colorado, with no success. Though we are withdrawing ABA therapies from Colorado at this time, we will never stop fighting for these children."
Peak said she has noticed regression in her kids without ABA services, including increased behavioral and language issues.
"Damage has been done for my family and kids," she said.
The rates of funding for providers are set by state lawmakers through its budgeting process, which takes place during the legislative session each year. However, a meeting of the Joint Budget Committee (JBC) was held Wednesday, in which representatives from HCPF addressed lawmakers on the situation. Peak and dozens of other parents and advocates traveled to the Capitol as visual plea for lawmakers to provide the money needed to keep Colorado's remaining ABA providers open.
Ken Winn, president of the Colorado Association for Behavior Analysis, attended the meeting at the Capitol and has worked in the field for years. He said Colorado is facing an emergency with its loss in autism care.
"We're seeing waitlists of six to eight months, or a year, for [autism services]," Winn said. "So, this is just going to exacerbate that."
There was no official progress made at the JBC meeting, but both Winn and Peak said lawmakers shared concern and support for fixing the issue. However, lawmakers are unable to provide the money — which would be deemed "supplemental funding" outside of the legislative session — without an official request from the executive branch. Winn, Peak and other advocates are now calling on Governor Jared Polis and administrators at HCPF to make this request, and not wait for next year's legislative session to increase funding.
In a statement to Denver7, a spokesperson for HCPF said the agency does not believe this request will meet the legal threshold for an emergency supplemental funding request, and that it would continue discussions for provider funding increases "as part of the regular budget process."
"Our priority is to ensure children with Autism Spectrum Disorder (ASD) who are covered by Health First Colorado (Colorado's Medicaid program) have access to the services and supports that they need to rise and thrive," the statement read. "Our Medicaid Director has been meeting with families and providers this week to hear their concerns directly."
A spokesperson for the governor's office referred Denver7 to HCPF for comment.
For her part, Peak now feels lucky. Just this week, she was able to line up in-home ABA care for her two kids. For the other families still stuck on waitlists, though, she said a fix can't come soon enough.
"It's really, really important. Any kind of lapse is just totally detrimental," she said. "And, it's not okay."