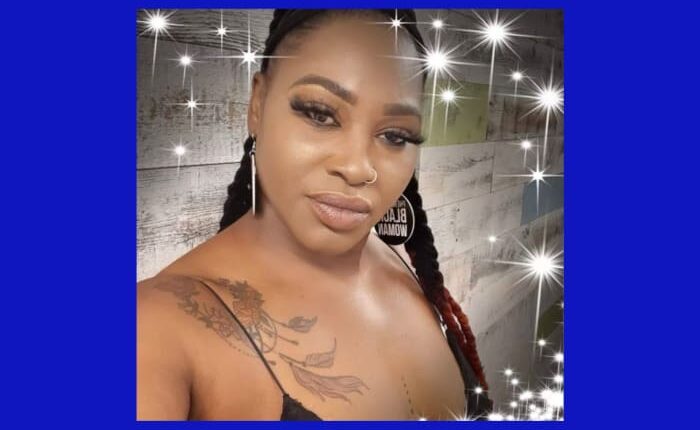 JACKSONVILLE, Fla. – The father of a woman who was killed on Thanksgiving Day in what police called a "domestic dispute" said the recent arrest of her husband brings them close to getting justice for his daughter.
Eugene Anderson was arrested Wednesday and charged with manslaughter in the death of his wife Velvet Brown-Anderson. The medical examiner determined Brown-Anderson's death was a homicide after her body was found Nov. 25 in a home on Katanga Drive.
John Collins said it's been tough without his daughter and every day he wishes she were still here.
"Velvet just loved everything. She was multicolored. She was just a butterfly, she was truly a butterfly," he said.
Her cousins told News4JAX that Brown-Anderson died on Thanksgiving Day, but the mother of two's body was not found in the Edgewood Manor neighborhood until that Friday after a man called the police.
The Jacksonville Sheriff's Office said the man who called the police was identified as the suspect and a person of interest involved in the woman's death. Investigators said "a review of all the available evidence, as well as interviews conducted by detectives," led to identifying Anderson, 43, as the suspect.
Roger Wright, the father of one of Brown-Anderson's daughters, identified the man who called the police as Brown-Anderson's husband of about nine years.
"When we got that call it was like the worst call we ever had. I mean even when we lost our parents through normal death it hurt, but when we lost her it was like a piece of us taken away," Collins said. "He was different. Matter of fact when she brough him home to us, I met him, I told her, right in front of her face that I wasn't cool with him."
Investigators have not said how Brown-Anderson died but said they believe it was an incident of domestic violence.
"Nobody deserves to die like this," Wright said last year. "We share a daughter together. I'm going to be a voice for my daughter."
Brown-Anderson's mother said she desires to start a foundation to help people who are in domestic violence relationships.
If you or someone you know is or has been a victim of domestic violence or abuse, here's a list of resources available:
24/7 Hubbard House Hotline at (904) 354-3114 or Textline at (904) 210-3698. Survivors can also make an appointment or walk into the Hubbard House Outreach Center at 6629 Beach Blvd, Monday-Friday from 10 a.m. to 2 p.m. All Hubbard House services are free and confidential.

The Florida Domestic Violence Hotline, which will direct you to the nearest shelter, is 1-800-500-1119.

The National Domestic Violence Hotline is open 24 hours a day. The number is 1-800-799-SAFE.

The Micah's Place (Nassau County) Domestic Violence Help Hotline is 904-225-9979.

The Quigley House (Clay County) hotline is 904-284-0061. https://www.quigleyhouse.org/. The Clay County Sheriff's Office's free services are available at 904-529-4081.
Copyright 2022 by WJXT News4JAX – All rights reserved.
Post source: News 4jax