FIRST ON FOX: An FBI special agent involved in the Hunter Biden probe told the House Judiciary Committee that they did not believe politics were involved in decision-making during the federal investigation into President Biden's son, according to testimony reviewed by Fox News Digital.
The FBI agent participated in a transcribed interview behind closed doors Monday. Fox News Digital has reviewed a copy of the transcript of that testimony and agreed not to identify the agent.
The interview comes amid the House Judiciary Committee's investigation into the probe after IRS whistleblower Gary Shapley alleged that prosecutorial decisions throughout the Hunter Biden probe were influenced by politics. Weiss has been leading the Hunter Biden investigation since its onset.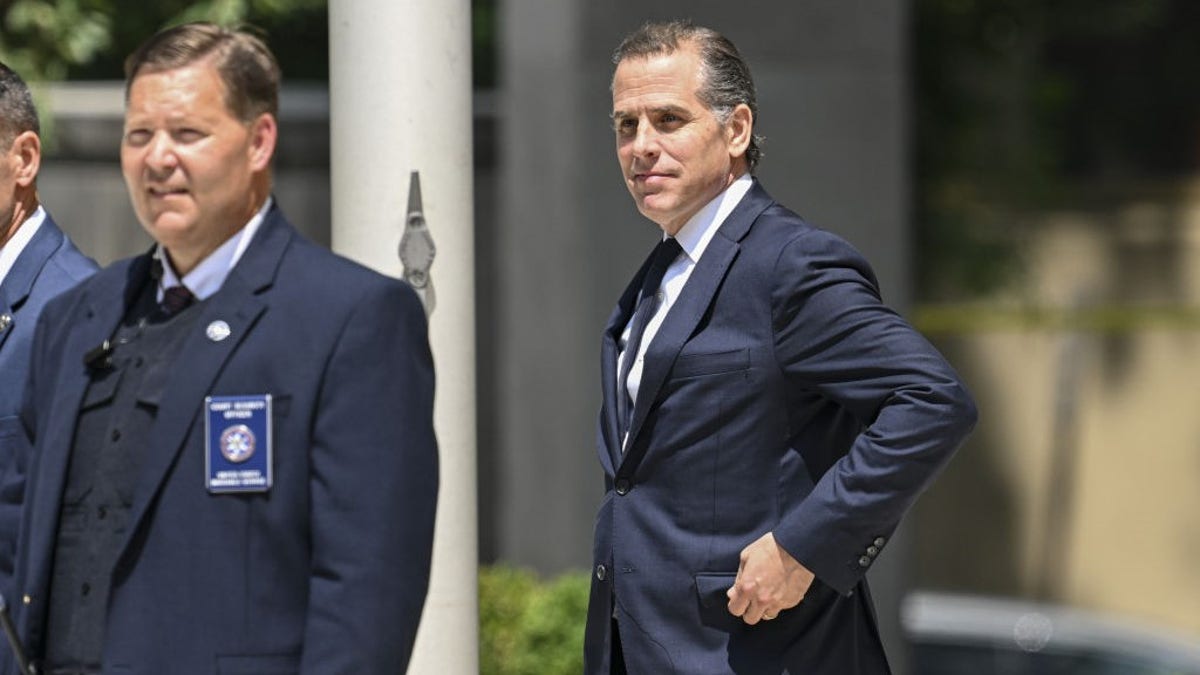 IRS WHISTLEBLOWER NOTES MEMORIALIZE DOJ'S ALLEGED REJECTION OF SPECIAL PROSECUTOR IN HUNTER BIDEN CASE
When the agent was pressed on whether they thought decisions made by the U.S. Attorney's office were made to "give Hunter Biden some favoritism," the agent replied, "I do not."
"So you don't think when Hunter Biden's lawyers were notified of pending search warrants, that wasn't an example of favoritism?" Counsel asked.
The committee was then told that the agent was not able to speak about specific investigative steps.
Counsel also asked, "If members of the Biden family had information relevant to this investigation, would it be an example of political favoritism to shut down those interviews and not allow the investigators to conduct them?"
The agent, again, said it is an "ongoing matter," and said generally speaking, "there are various reasons for why those things may occur."
The agent clarified and said it "depends."
"It's just, you're asking me to infer on a matter that I wasn't specifically involved in at that time," the agent said. "I don't know all the facts surrounding it. And so it's very difficult to make that inference."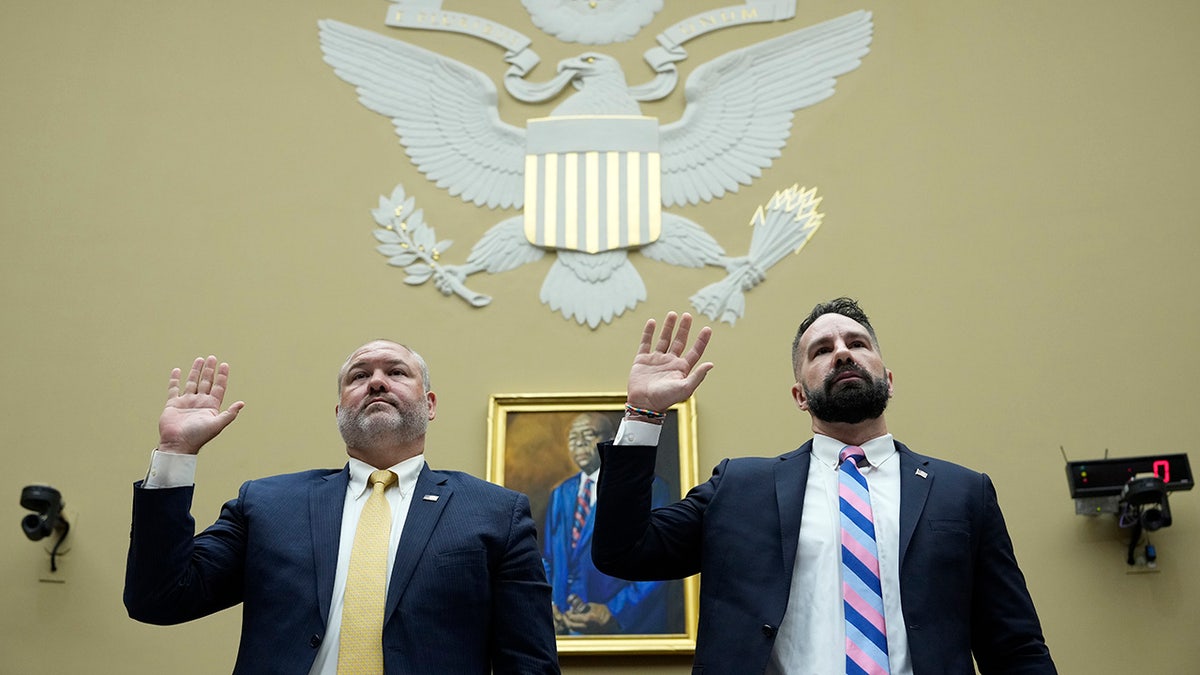 The agent was asked about whether investigating the son of the president of the United States makes the case "more complicated."
"I think so—I've worked and overseen cases that have complications for various reasons," the agent said. "Yes, I'll acknowledge the fact that I think the media has made it seem like it's more significant in that sense, but that is not how we picture it, and 'we' as in the FBI."
US ATTORNEY LEADING HUNTER BIDEN PROBE BREAKS SILENCE ON CLAIMS INVESTIGATION WAS 'INFLUENCED BY POLITICS'
The majority counsel questioned the witness during the interview about some of Shapley's allegations—which included prosecutors not questioning witnesses about the "big guy" or "dad" – an apparent reference to Joe Biden – investigators being prohibited from interviewing Biden family members about certain payments; and more.
DOJ SENDS RESPONSE TO HOUSE GOP ON HUNTER BIDEN 'SWEETHEART' PLEA DEAL
"When you add it all up, I mean, there were examples of suggested—where they were told to remove the subject's name from certain documents and DOJ officials said: 'well, it'll get us most of the information we're looking for;' the statute of limitations were specifically allowed to lapse; certain types of investigative actions were prohibited or delayed; the investigative team was excluded from certain meetings that in their own mind they weren't felt they were ordinarily excluded from," the majority counsel said.
"When you add all these up, I mean, isn't it difficult to say that there wasn't political favoritism?"
The agent responded: "When I add that up, and as I am trying to understand what may have happened before I arrive, and just what little bit I know of the folks presently, I don't surmise that it had political affiliation."
Instead, the agent attributed it to the probe "being very deliberate," which the agent said was characteristic of the Delaware attorney general's office.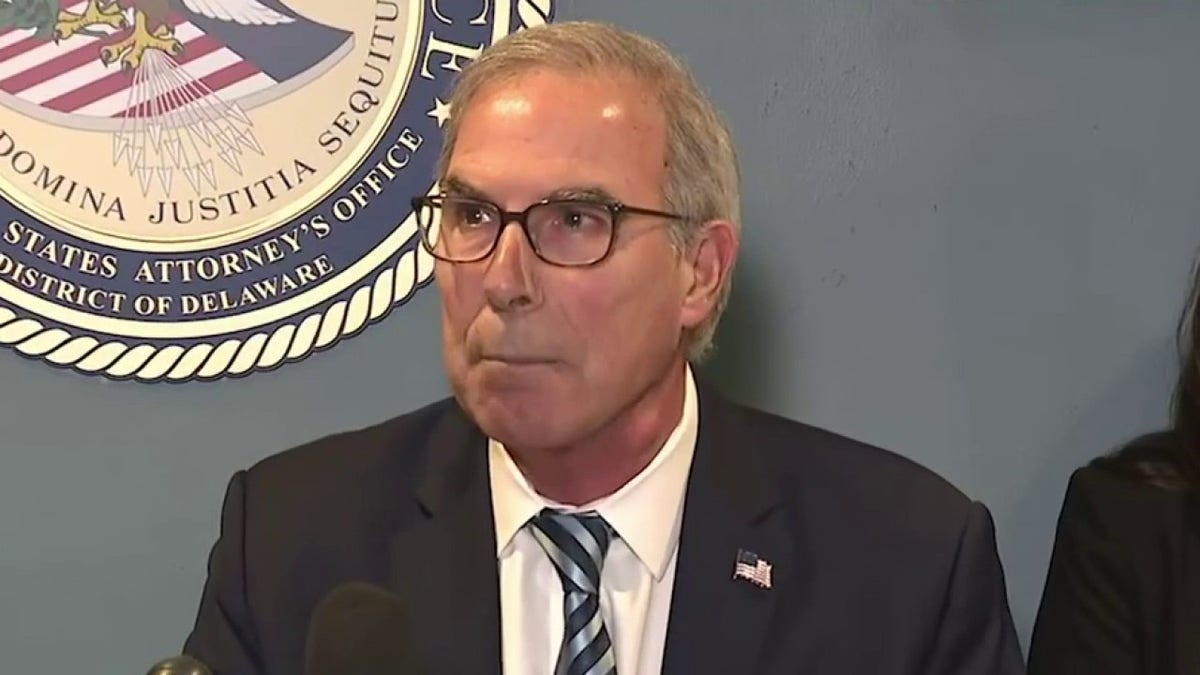 The agent did not believe that Shapely is lying but said that he might be confused owing to miscommunication.
"I think it's possible. And, again, of my understanding, as well as my recollection of the meeting, I definitely think there is either some confusion or misunderstanding in things that were communicated," the agent said.
Hunter Biden was expected to plead guilty in July to two misdemeanor tax counts of willful failure to pay federal income tax as part of a plea deal to avoid jail time on a felony gun charge.
CLICK TO GET THE FOX NEWS APP
But U.S. District Judge Maryellen Noreika of the U.S. District Court for the District of Delaware declined to accept the plea and pretrial diversion agreements with Hunter Biden during his first court appearance related to the charges. She described the DOJ's deal as unconstitutional, "not standard" and "different from what I normally see."
Hunter Biden was forced to plead not guilty to two misdemeanor tax charges and one felony gun charge.
Last week, Weiss, who is now acting as special counsel, told Noreika that his team intends to indict Hunter Biden on a federal gun charge by the end of September.