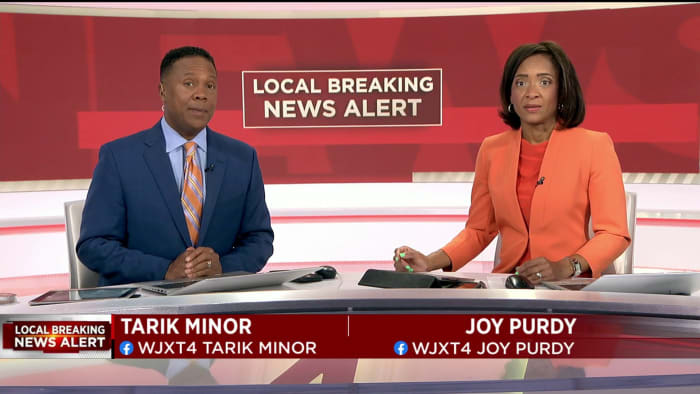 NEPTUNE BEACH, Fla. – Fletcher High School's principal abruptly ended a Friday night football game against Sandalwood High School after a fight broke out, according to authorities.
Duval County School Board officials said an altercation prompted authorities and school leadership to make end the game early with less than five minutes remaining.
According to Neptune Beach Police Chief Mike Key, a large fight broke out at the game, which caused a scare concerning gunfire. Key said there were no shots fired and it was just a loud noise that people heard.
The situation is under control.
Duval County School Police are investigating.
DCPS said one person was arrested for resisting an officer but no shots or weapons were reported.
"The Fletcher vs. Sandalwood high school football game at Fletcher High School was ended with less than five minutes remaining in the game as a precautionary measure. An altercation and the resulting commotion prompted law enforcement and school leadership to make the decision to conclude the game. We are aware of one arrest for resisting an officer. There are no reports of shots or weapons associated with this incident," DCPS wrote in a statement.
Copyright 2023 by WJXT News4JAX – All rights reserved.
Post source: News 4jax