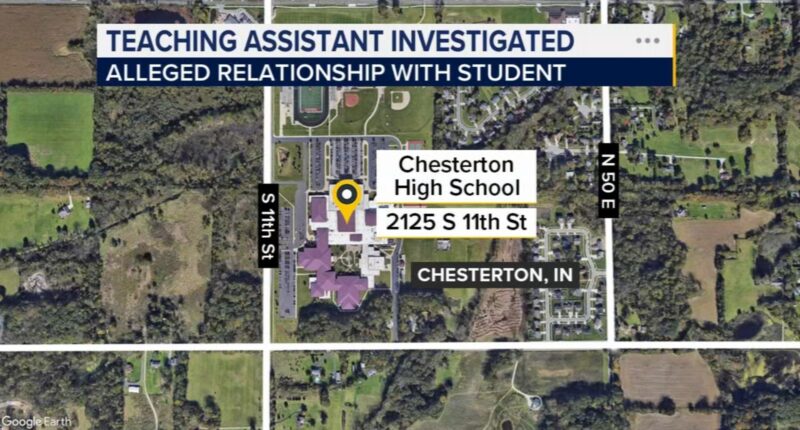 By
ABC7 Chicago Digital Team

Tuesday, October 3, 2023 8:22PM
CHESTERTON, Ind. (WLS) — A former Indiana high school teacher has been charged after an ex-student said they had an inappropriate relationship, Chesterton city officials said.
City officials said 30-year-old Dakota McCoy, a former instructional assistant and teacher at Chesterton High School, was arrested on Monday. He has been charged with three counts of child seduction and one count of obstruction of justice.
The arrest comes after officials started a criminal investigation and an internal school investigation on Sept. 14, after a CHS graduate said they had an inappropriate relationship with McCoy while they were still enrolled, more than five years ago. The school said that's when McCoy was fired.
If convicted, McCoy could face up to six years in prison.
The Duneland School Corporation said it has been cooperating with local law enforcement and the Porter County prosecutor. Superintendent Chip Pettit released a statement, saying, in part, "The safety of our students is non-negotiable and we are dedicated to maintaining a nurturing and secure learning environment. The allegations concerning this staff member are contrary to the ideals, standards and expectations of our school culture and community."
Lead investigators Det. Cpl. Chris Schoof and Patrol Det. Cpl. Arwen LaMotte asked anyone with information about the case to contact them at 219-926-1136.
The video in the player above is from a previous report.
Copyright © 2023 WLS-TV. All Rights Reserved.


Post source: Abc7chicago