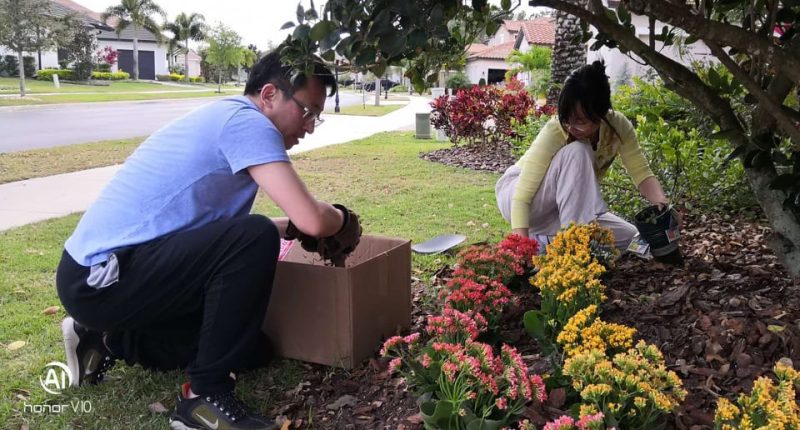 Yu Miao, the former owner of the legendary Jifeng Bookstore in Shanghai, never imagined that his wife's trip to China to care for her ailing mother would devolve into something of a hostage situation.
The 50-year-old ex-bookshop manager, who moved to Florida with his family in 2018, received an unexpected call from his wife, Xie Fang, two days before her Aug. 1 flight back to the U.S. Fang had been staying with her mother in China since January of last year, with the intention of returning in the summertime.
But those plans never came to be.
"They told her to save her time and money, and not to bother going to the airport," Miao told The Daily Beast from his home in Florida in his first interview about his wife's predicament. "They told her they think her husband published some political commentary articles in the U.S. under a pseudonym, and they want me to go back for interrogation."
Miao said he was "totally shocked" when his wife called to tell him that she was summoned to a police office by Shanghai city's security bureau, where she was told about the exit ban. Fang, her husband said, attempted to board her Aug. 1 flight anyways, but was denied at Pudong Airport.
"I never thought such a thing could happen to my wife," he said. "I don't know what to do. We had already planned to celebrate my wife's birthday in August. Now, everything has changed."
Miao told The Daily Beast that—over the course of the next six months—he tried to cooperate with authorities with hopes that the issue would be resolved "rationally" and without putting himself at risk by returning to Shanghai, the condition authorities allegedly set to allow for Fang's return.
"So they asked my wife to pass questions to me and I would answer through my wife. I thought they would give my wife freedom after they clarified everything," he said, denying accusations that he had published any political articles under an alias.
The former bookshop owner decided to take the matter into his own hands this month, after Chinese authorities dismissed a letter Fang had written to them pleading that the exit ban be lifted.
"She gave that letter to the policeman to express her attitude and stance and ask their permission to let her go. But after the letter was submitted, for two weeks, there was no positive feedback," he told The Daily Beast. "So I felt hopeless and angry. So I decided to publish the letter."
In the letter, published on the Chinese messaging app Wechat last week, Miao's wife made an emotional plea to authorities.
"For the past five months, I have missed my three children and my loving husband every day. I missed our silver (25th) wedding anniversary, New Year's Day, my daughter's birthday in January, and Chinese New Year," she wrote. "As an innocent person, I've been deprived of freedom of travel; as a wife, I've been kept away from my loving husband; and as a mother, I've been prevented from taking care of my children… I humbly implore you to restore my freedom as soon as possible, so that I can finally be reunited with my family."
She said in her note that authorities told her that she had "'violated certain 'national entry-exit requirements' and 'endangered national security," adding that she had been interrogated by the Shanghai Municipal Police multiple times about whether her husband "had published or uploaded articles under a pseudonym in the United States in the first half of 2022."
"I have never heard of such activities. Every time I finished speaking with the Shanghai police, I actively cooperated and sent a message to my husband as per their requirements," Fang said. "During the many years when he managed the Jifeng Bookstore in Shanghai, I never asked him about or participated in any of the bookstore's activities."
The couple had made the decision to leave China after the Jifeng Bookstore—long known as an intellectual and cultural hub for liberal scholars—was forced to close down in 2017. Miao, who owned the bookshop for five years, was denied a lease extension on the store after pressure from the city's government. Efforts to find other locations were likewise hampered, until Miao realized that the bookshop can no longer "get a foothold" in Shanghai, as he wrote in a blog post about the closure.
It seems now that the Chinese government's watchful eye on Miao did not end with Jifeng Bookstore.
"It's seriously against modern civilization and morality to take my wife as leverage to demand my return for their investigation," Miao told The Daily Beast. "Every moment, I'm anxious and worried about her safety… for 25 years, I have been married to my wife. My kids are the sole pillar of my wife's life. She is used to being with us to take care of her kids and talk to me every moment. We've never been separated this long."
The posting of Fang's letter has further inflamed tensions between the family and Chinese authorities. Fang was told "things will be harder since I made everything public," according to her husband.
The U.S. State Department and the Chinese Embassy in the U.S. did not respond to comment requests from The Daily Beast by the proposed deadline. Maio told The Daily Beast that he has recently reached out to local representatives for support in bringing his wife back to the U.S., but has yet to receive a response.
For Maoi, every day without his wife by his side has been a struggle. "She's resilient and optimistic," he said. "But I know she feels alone."
Post source: TDB