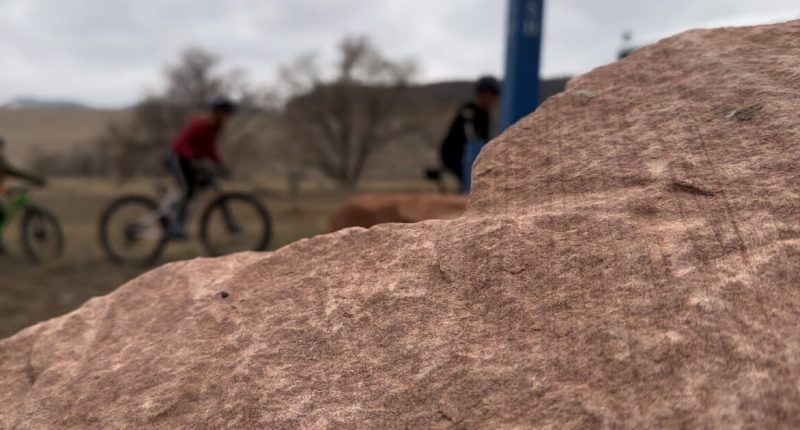 FORT COLLINS, Colo. — Fort Collins city leaders are working to decide the future of the site of the former Hughes Stadium.
Nestled against the foothills on the west side of the city, the 164-acre tract of land has sat vacant since 2018 when the stadium was demolished. Now, many groups and organizations are rallying to advocate different visions for the space, as the city is set to officially acquire the land from Colorado State University in the coming months.
In 2021, Fort Collins citizens voted to rezone the site for "parks, recreation, open lands, natural areas, wildlife rescue, and restoration."
Several cycling organizations, including the Overland Mountain Bike Association and the Wolfpack kids biking group, have been advocating for the construction of a "world class bike park." They have collectively spoken out at city council meetings and submitted official survey responses in support.
"It's going to make this a better place," said Kenny Bearden, executive director for OMBA. "It [would] improve quality of life, and get kids and really everybody active and in the outdoors."
While the bike park is central to their vision for the Hughes open space, cycling advocates say it's just one aspect of their plan. They want to see the site become multi-use, incorporating spaces for hiking, skating, disc golf, and undeveloped open land.
"It's really a place where anybody that wants to just spend some time outside can come and have a good time," said park advocate Taylor Calmus. "A bike park is all about inclusiveness. Doesn't matter how good you are, doesn't matter how old you are there."
"It's a way for people to be introduced to outdoor recreation, and be able to foster that, carry it with them for the rest of their lives," agreed Kyle Leto with OMBA.
There are other groups, however, that are pushing for the Hughes open space to remain largely undeveloped. They argue development, particularly for a project as large as a bike park, would put the wildlife and ecosystem of the area at risk.
John McDonagh, a member of the Sierra Club Poudre Canyon, says he supports the idea of a bike park in Fort Collins, just not at the former Hughes site.
"The proposed bike park would severely damage the habitat, species protection, and ecological connectivity and continuity values that make this tract so unique and irreplaceable," McDonagh said. "This is a really good idea in a really bad location. So, let's use our creativity to work together to identify a suitable location."
A spokesperson for the City of Fort Collins told Denver7 discussions over potential development are still in very early stages. It will likely take a few more months for the acquisition of the land from CSU to be finalized, and at that point, city leaders can start moving forward with more concrete discussions and potential decisions. Development, if it occurs, is likely years away.
One thing that each person we talked to — both in favor of and opposed to a bike park at the former Hughes site — agreed upon is a desire to get more people in Fort Collins outside to enjoy and appreciate its beauty.
---
The Follow Up
What do you want Denver7 to follow up on? Is there a story, topic or issue you want us to revisit? Let us know with the contact form below.