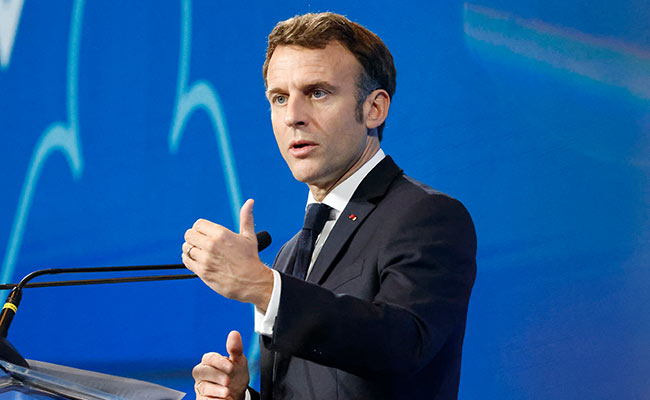 Paris:
French nuclear power is "an absolute red line" and non-negotiable, Finance Minister Bruno Le Maire said Thursday, following Franco-German disagreements over the role of nuclear energy in Europe.
Nuclear-reliant Paris has already irked Berlin by insisting on giving nuclear energy a starring role in European plans to produce more green technology in Europe.
"Nuclear power is an absolute red line for France, and France will not relinquish any of the competitive advantages linked to nuclear energy", Le Maire insisted as he closed the annual conference of the French Electricity Union.
France's 56 ageing reactors normally provide some 70 percent of France's electricity needs.
"French nuclear power is non-negotiable and will never be negotiable. We will have to live with it, and we are convinced that it is not only in France's interest, but also in the interest of the European continent", he added.
Earlier, at the same meeting, German state secretary for economic affairs and climate action Stefan Wenzel acknowledged that France and Germany "often have different approaches in energy policy, especially concerning nuclear energy"
Germany "respects diverging choices for other fossil fuel energy sources by other member states as France that may similarly contribute to achieve climate neutrality," he added.
However "what we cannot accept is when nuclear energy is defined as renewable, or low carbon hydrogen is equated with green hydrogen".
In April, Germany switched off its last three nuclear reactors, exiting atomic power even as it seeks to wean itself off fossil fuels and manage an energy crisis caused by the war in Ukraine.
While many Western countries are upping their investments in atomic energy to reduce their emissions, Germany brought an early end to its nuclear age.
"Germany has indicated that it will respect French energy choices, which is good news", commented Le Maire.
"We have always respected German choices, and it would never occur to me, as Minister of the Economy and Finance, to go and criticise the energy choices of this or that nation", he added.
(Except for the headline, this story has not been edited by NDTV staff and is published from a syndicated feed.)


Post source: Ndtvnews