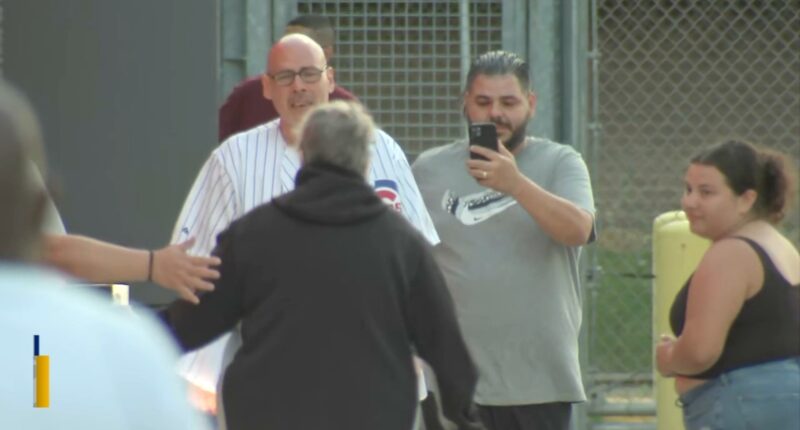 Francisco 'Frankie' Benitez says CPD detectives framed him for Humboldt Park double murder in 1991
By
ABC7 Chicago Digital Team

Tuesday, September 26, 2023 12:31PM
CHICAGO (WLS) — A wrongfully convicted man who spent 34-years in prison will learn Tuesday if prosecutors will drop the charges.
Last month, a Cook County judge vacated the conviction of Francisco Benitez for the 1989 murder of two teens.
RELATED: Chicago man free after 34 years in prison after Cook County judge vacates conviction, sentence
If prosecutors decide not to drop the charges, Benitez could be re-tried.
He has always maintained his innocence.
Francisco Benitez was convicted in September of 1991. He was arrested when he was just 18 years old, but maintained his innocence, saying that he had an alibi, and was being framed by Chicago Police Department detectives.
Benitez's attorneys said he was convicted in part on a confession coerced by Area Five detectives. Lawyers with the Exoneration Project and a private firm took on his case.
At an evidentiary hearing in April, attorneys for Benitez presented new eyewitness evidence, saying he didn't shoot the teens.
"The third man to have a conviction vacated and come home based on actions they took as police officers to frame innocent men," said Anand Swaminathan, with Loevy & Loevy.
Benitez's advocates said a former gang units officer came forward admitting in court that he never believed Benitez was the right suspect.
Two eyewitnesses to the crime who are now adults said Benitez didn't commit the murders and that they didn't come forward earlier because their mother told them not to say anything about what they had seen.
Copyright © 2023 WLS-TV. All Rights Reserved.


Post source: Abc7chicago