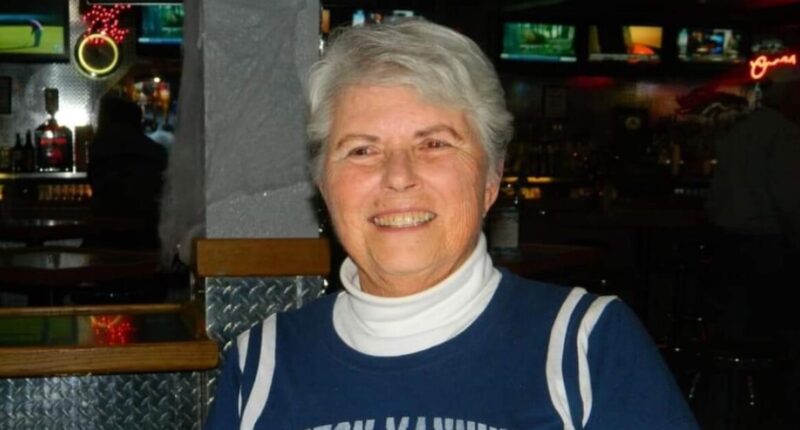 ARVADA, Colo. — Friends gathered at Balloon Inn in Arvada Friday night to remember Judy Corcoran, one of two people killed in a string of stabbings in Denver.
Corcoran, 80, was regarded as one of the best poker players in all of Denver. She was a long-time member of the Balloon Inn's league, which meets three nights a week.
"There's a certain amount of luck. But there's also skill, and she was a very skilled player for sure," said Jamie Meredith, who's played alongside Corcoran for the past seven months.
Russ Brown, owner of the Balloon Inn, said Corcoran has been part of the dive bar's league since it started. More often than not, she'd end up at the final table. Her favorite seat was seat 10.
"If she wasn't here, then everyone was wondering why," said Brown.
Corcoran's last game of poker was Wednesday night.
Denver
Denver PD: Suspect fatally stabbed man on RTD bus, killed woman hours later
4:56 PM, Sep 14, 2023
Corcoran was one of two people killed Thursday morning.
According to the Denver Police Department, Vichenzo Moscoso, 29, stabbed a man on an RTD bus around 5:10 a.m. in what appears to be an unprovoked attack. Hours later, Denver police said he fatally stabbed a woman near Regis University — less than two miles from the first stabbing. Friends identified Corcoran as the second victim.
"From what I understand, she was just on her morning walk like she does every day," said Meredith.
Denver police are still investigating the circumstances of Corcoran's death. Brown told Denver7 he can't understand why this happened.
"The guy could have walked right up to her, and she would have just said 'hi' to him," he said.
A cross with playing cards now marks the spot where Corcoran was killed. Seat 10 at the final table was reserved in her memory Friday night.
Brown said several poker leagues plan to host a fundraiser for Corcoran's family in the future.
---
The Follow Up
What do you want Denver7 to follow up on? Is there a story, topic or issue you want us to revisit? Let us know with the contact form below.