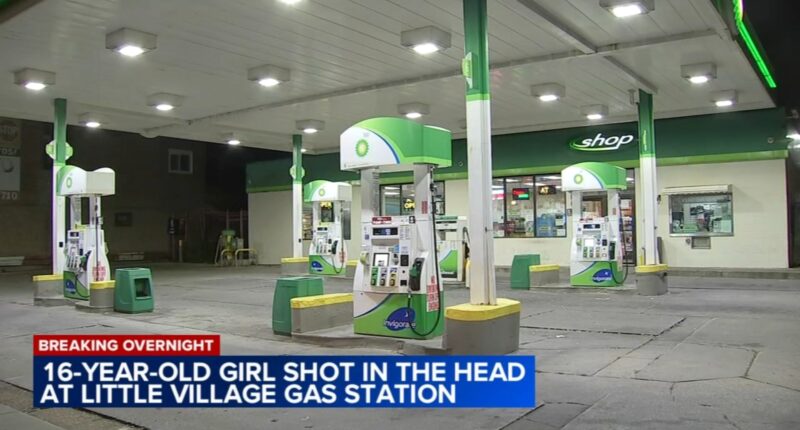 Tuesday, September 26, 2023 10:15AM
CHICAGO (WLS) — A 16-year-old girl was critically wounded after being shot in the head while in a vehicle at a Little Village gas station Tuesday morning, Chicago police said.
The victim was in the passenger seat of the vehicle at about 1:54 a.m. at a gas station in the 4200-block of West 26th Street when police said people inside of a black SUV fired shots.
The victim was transported to Mt. Sinai Medical Center in critical condition with a gunshot wound to the head, police said.
Chicago police investigating several robberies, including at Lincoln Park AT&T store
It is not clear what led up to the shooting or who the intended target might have been.
No one is in custody and Area Four detectives are investigating.
INTERACTIVE SAFETY TRACKER Track crime and safety in your neighborhood
Copyright © 2023 WLS-TV. All Rights Reserved.


Post source: Abc7chicago