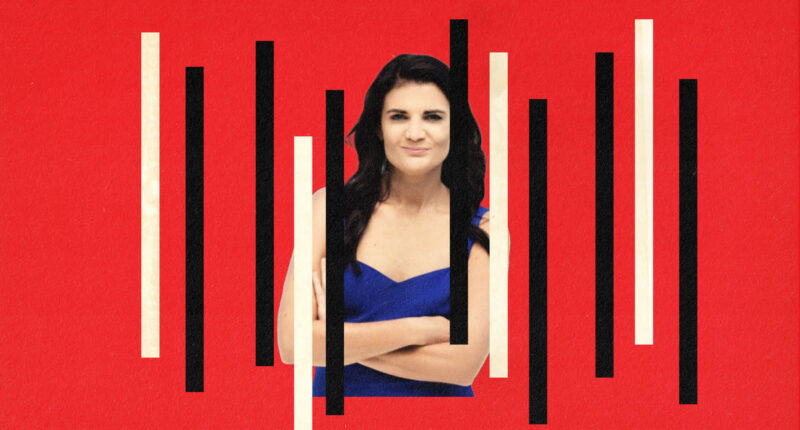 After almost three months on the run, a San Diego attorney once praised as local "woman of the year" has been arrested in Washington state after allegedly bilking clients out of hundreds of thousands of dollars.
Kelly DuFord Williams, 36, was arrested on Monday morning in Snohomish County, Washington by the Kirkland Police Department on one count of being a fugitive, according to jail records. She is expected to appear in Snohomish County Superior Court on Tuesday afternoon and is being held with no bond.
It is not immediately clear why Williams was in Washington state, more than 1,000 miles away from California, where she was disbarred from practicing law last month. In March, Williams was also charged with nine felony charges, including grand theft of personal property and forgery of checks, after allegedly stealing more than $400,000 from at least eight legal clients, according to a criminal complaint filed in San Diego Superior Court.
The San Diego District Attorney's Office did not immediately respond to a request for comment but the March 20 warrant for William's arrest was no longer active.
"Greed gets the best of anyone," Bryan Morgan, who worked as a paralegal at Slate Law Group, told The Daily Beast on Thursday. "I'm just happy she is behind bars. Maybe now she can get the help she needs."
A self-described "girl boss," according to former employees who spoke to The Daily Beast, Williams was named one of San Diego Magazine's Women of the Year Rising Stars in 2021. But California prosecutors allege that in 2020, Williams used her boutique law firm, Slate Law Group, to divert settlement checks from her clients. Prosecutors also say that Williams "forged client signatures on settlement checks prior to depositing them."
The criminal charges came after the California State Bar Court recommended Williams be disbarred in January. The Bar Court found that, in addition to misappropriation from clients, Williams also made two false 911 calls in Utah. The fake calls, in which Williams allegedly posed as a district attorney worried about the welfare of a child, were placed because she was angry at a former lover.
One of the clients named in the State Bar Court case is Kia Vaara, whom Williams represented in a sexual harassment suit against her former employer. The case was settled on July 8, 2021, and Vaara was awarded $42,500—but the funds were sent to Slate Law Group. The alleged crimes against Vaara are also a part of the California case against Williams. The complaint notes that "Williams has not paid Vaara," who is owed $15,200.
"I'm excited to see her exchange her Prada heels for shower shoes!" Vaara told The Daily Beast on Tuesday. "Justice will be served."
Post source: TDB