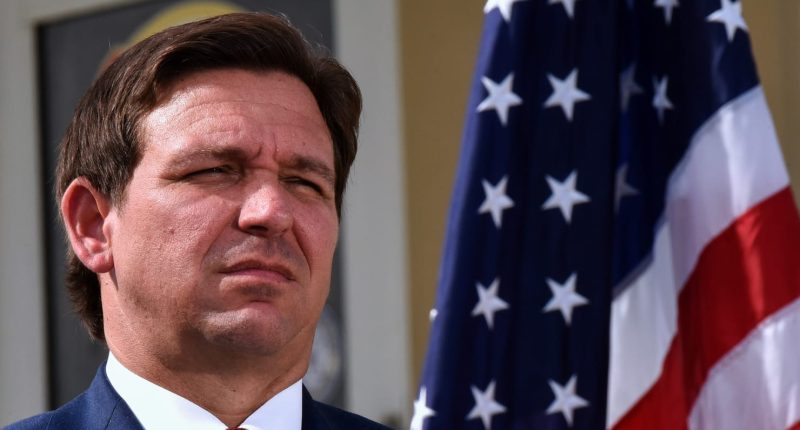 In a stunning legal ruling on Friday, a federal judge decided that Gov. Ron DeSantis' conservative crusade in Florida can continue unchecked—a move that could embolden the MAGA disciple as he eyes a potential presidential run in 2024.
Last month, DeSantis was on trial for undemocratically firing an elected local prosecutor for being "woke." He pulled Andrew Warren from office over his refusal to enforce the state's crackdown on abortion rights, and the attorney sued to get his job back as the Tampa area's top prosecutor.
But on Friday, U.S. District Judge Robert L. Hinkle finally weighed in with an awkward conclusion: DeSantis was wrong but there's no way to stop him.
The federal judge ruled that DeSantis violated the state constitution and Warren's rights to free speech. However, the judge wouldn't step in, reasoning that DeSantis would have fired Warren even if he hadn't spoken out against the state's new abortion restrictions—and federal courts shouldn't swoop in to save a state from its own constitution-shredding governor.
"The governor violated the First Amendment by considering Mr. Warren's association with the Democratic Party and alleged association with Mr. [George] Soros as motivating factors in the decision. But the Governor would have made the same decision anyway, even without considering these things," Hinkle wrote.
"The suspension also violated the Florida Constitution, and that violation did affect the outcome. But the Eleventh Amendment prohibits a federal court from awarding declaratory or injunctive relief of the kind at issue against a state official based only on a violation of state law," Hinkle added.
Post source: TDB