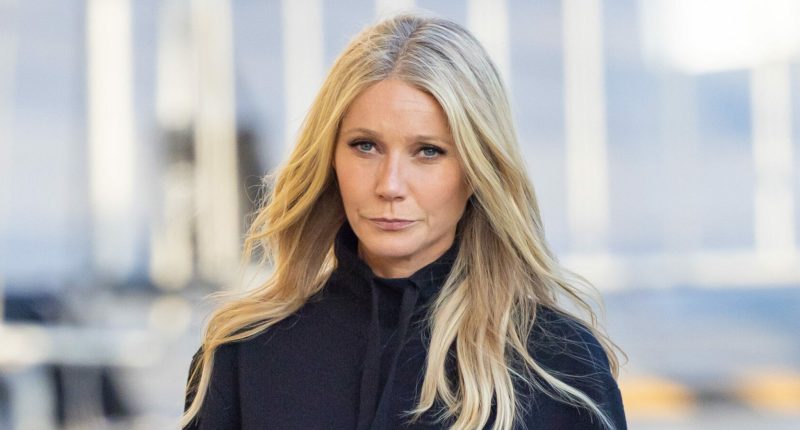 Gwyneth Paltrow is the star of a real-life trial this week after a 2016 skiing accident has her defending her slope ability.
Gwyneth Paltrow Could Take The Stand
The actress doesn't seem to want to go down without a fight. It's a great possibility that she will take the stand in her own defense. The accident has been described as a "hit and run" on the slopes.
Retired optometrist Terry Sanderson is suing the Goop founder for $3.1 million and launched his initial lawsuit in 2019. He claims she injured him badly when she was skiing "out of control" at a resort in Park City, Utah.
He now claims to be dealing with traumatic brain injury, broken ribs, and loss of enjoyment in life. However, Paltrow's lawyer claims that Sanderson has traveled at least three times internationally since the accident occurred; Thailand, Netherlands, and Central Europe.
They don't seem to believe that Sanderson is as hurt as he claims to be and doesn't seem to lack enjoyment in his life.
Gwyneth Paltrow Countersued
The former doctor claimed he had limited memory of the ordeal because of how hard he was hit on the slopes. Luckily for him. Paltrow has a great memory of it.
"Ms. Paltrow remembers what happened very clearly. She was enjoying skiing with her family on vacation in Utah when Plaintiff — uphill from Ms. Paltrow — plowed into her back … Ms. Paltrow was angry with Plaintiff and said so. Plaintiff apologized," claims the court docs.
Her attorney detailed that Sanderson had medical issues long before his run-in with Paltrow. "Other than his vision problems, he had 15 other chronic medical issues." He also underwent brain tests, which all came back without "any deficits in his cognitive functioning."
Sanderson was also informed that he was not entitled to ask for $3.1 million in damages. the most he can ask for is $300,000, a huge from the millions.
Nothing Supports Terry Sanderson's Claims
The actress's lawyer continued to filet Sanderson's accusations. "The undisputed facts do not support the assertion that Ms. Paltrow committed a hit-and-run." They went on to use Sanderson's findings against him.
A ski expert of Sanderson's choosing "concluded that the evidence indicates that Defendant Paltrow's post-collision actions were 'reasonable under the circumstances'"
While he maintains that Paltrow was uncaring after hitting and immediately blaming him, those findings have been proven wrong.
Regardless, the jury will be the judge of that. According to The New York Post, eight jurors and two alternates have been chosen, and the trial will take place in Utah Third District Court beginning Tuesday.
Paltrow is seeking $1 million as a part of her countersuit, mainly for her legal fees because she has admitted that her "injuries were relatively minor."
Gwyneth Paltrow Under Fire
On the other end of the spectrum, Paltrow has been under fire for sharing her very minimal diet with the masses. It consists of bone broth, no sugars, intermittent fasting, and is the thing responsible for her rail-thin figure.
Many had an opinion about Paltrow's diet and why she made it public. Plus size model Tess Holliday believed it was harmful to her fans who look up to her and implored the actress to stop promoting eating this way.
Post source: The blast