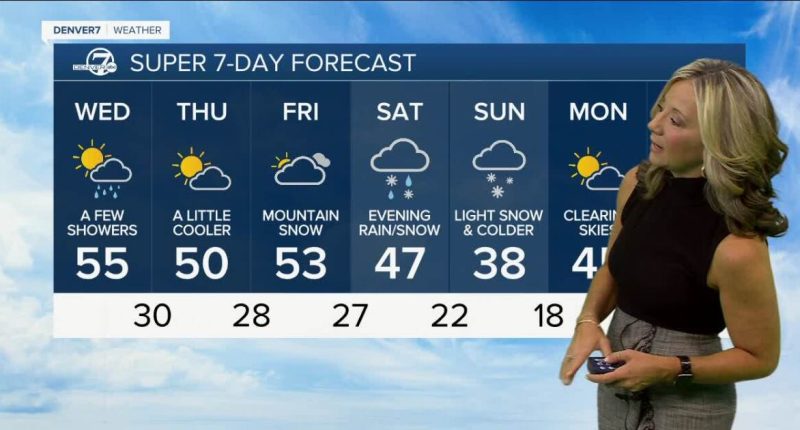 DENVER — Heavy snow has developed in the mountains and will continue on Wednesday with up to a foot of snow along and north of I-70 and 1 to 3 feet of snow in the San Juan Mountains of southwestern Colorado.
This storm system is a very moist one coming our way from California. The mountains will intercept most of the moisture, while scattered rain showers can be expected for Denver and the eastern plains.
Winds will increase across the state today and a High Wind Warning is in effect for the southeastern plains for gusts near 70 mph. There is also a Fire Weather Warning for southeastern Colorado due to dry conditions, warm temperatures and the strong winds.
Denver and the northeast plains are not under any warnings or advisories. There will be some scattered rain showers Wednesday and the winds will be gusty, but the brunt of the storm will stay in the mountains and across the southeastern part of Colorado.
Thursday will be a little cooler with lighter winds and some mountain snow showers. More snow will move into the mountains on Friday, with a few rain showers for the plains.
It will turn colder this weekend and there will be a better chance of snow in Denver Saturday night and Sunday. Highs will drop into the 40s on Saturday, with some upper 30s and low 40s on Sunday.
LEARN MORE: Hourly forecast | Radars | Traffic | Weather Page | 24/7 Weather Stream
Click here to watch the Denver7 live weather stream.
Denver7 Weather