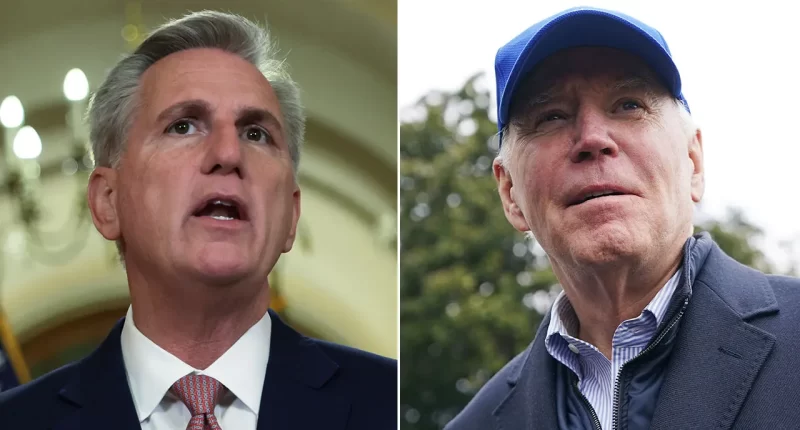 The House GOP attempted to get ahead of President Biden's State of the Union address Tuesday evening by issuing debt limit demands and criticism over the Chinese surveillance balloon.
In a prebuttal to Biden's address, House Speaker Kevin McCarthy, R-Calif., Monday evening demanded spending cuts as a precondition to reaching a compromise with Republicans. 
Anticipating Biden's argument that catastrophic economic consequences will come if Congress does not raise the debt limit by early June, McCarthy urged the president to help Congress move toward a balanced budget to ensure the national debt doesn't threaten future generations of Americans. Biden asked for a "clean" debt ceiling hike last week without any other stipulations, according to The Hill. 
"The greatest threat to our future is our national debt," McCarthy said Monday. "We are already changing the behavior of this government. The runaway spending in the last few years – it's over." 
LIVE UPDATES: STATE OF THE UNION ADDRESS 2023
"Now we must return Washington to a basic truth: Debt matters. The debt limit is one of the most important opportunities Congress has to change course," he added. ,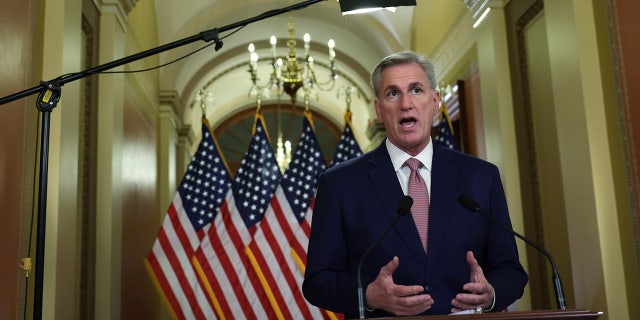 Biden has cooling inflation and unemployment sinking to its lowest level in 52 years in his corner against attacks from the GOP, but House Republicans maintained pressure against the president on the economy. The Hill reported that the Ways and Means Committee held a field hearing in Petersburg, West Virginia, regarding problems in the economy. Chairman Rep. Jason Smith, R-Mo., decried the Biden administration for "high energy bills, declining real wages, labor shortages, spikes in interest rates." 
MOORE V HARPER: SUPREME COURT COULD THROW OUT MAJOR NORTH CAROLINA ELECTION THEORY CASE WITH 2024 IMPLICATIONS
Politico reported that McCarthy and other GOP House leaders were in talks with high-ranking Democrats Monday to draft a bipartisan resolution condemning Biden's handling of the Chinese surveillance balloon, potentially putting it to a vote just hours ahead of the president's address.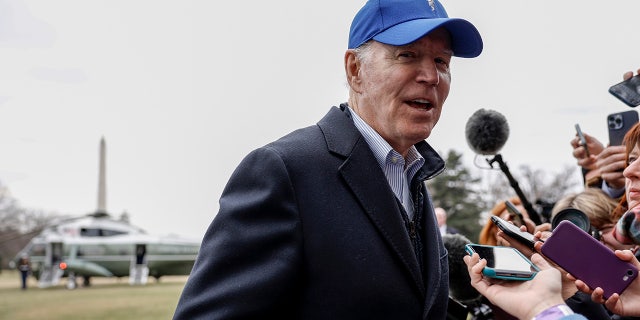 "Clearly, the president taking it down over the Atlantic is… sort of like tackling the quarterback after the game is over," House Intelligence Committee Chairman Rep. Mike Turner, R-Ohio, told NBC's "Meet the Press" on Sunday. "The satellite had completed its mission. This should never have been allowed to enter the United States, and it never should've been allowed to complete its mission."
Rep. John Joyce, R-Pa., this week also lambasted Biden for his handling of the border crisis, connecting it to the rise in fentanyl overdoses in his home state.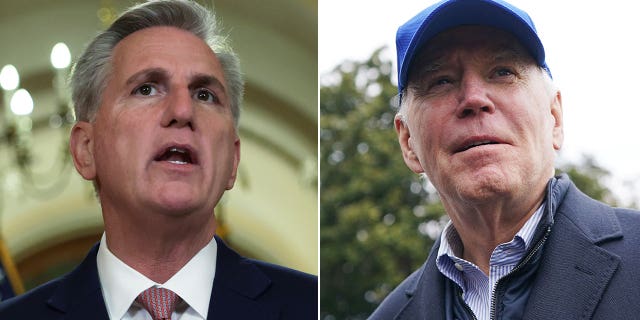 "It's time for President Biden to address this crisis that has killed thousands of men, women and children across Pennsylvania and offer us a concrete solution to secure our border and put a stop to these needless American deaths," Joyce said Monday on the House floor, according to the Hill. 
CLICK TO GET THE FOX NEWS APP
A day after Biden's address, the House Oversight and Accountability Committee will hold a hearing Wednesday on Twitter's decision to censor the New York Post's Hunter Biden laptop story ahead of the presidential election. "Americans deserve answers about this attack on the First Amendment and why Big Tech and the Swamp colluded to censor this information about the Biden family selling access for profit. Accountability is coming," Chairman Rep. James Comer, R-Ky., said in a statement.