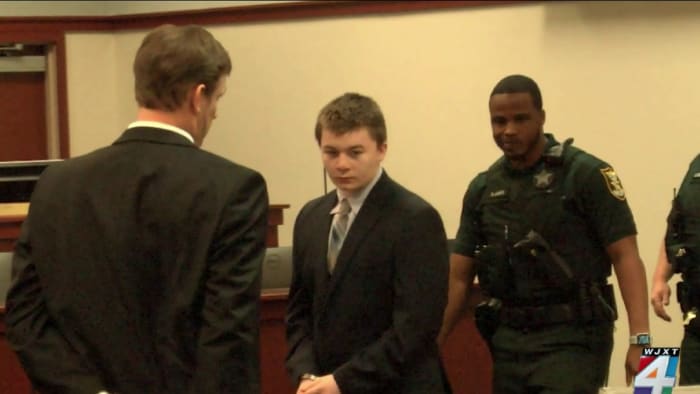 ST. JOHNS COUNTY, Fla. – Attorneys are preparing for the sentencing phase now that Aiden Fucci has pleaded guilty to first-degree murder in the death of his 13-year-old St. Johns County schoolmate Tristyn Bailey.
The shocking change of plea came Monday, the same day jury selection was supposed to start in Fucci's trial.
It's unclear why the 16-year-old change his plea at the last minute.
"Aiden Fucci had so many issues that he had argued prior to his trial that were very important legal issues that he and his team could have appealed, could have possibly won some of these issues on appeal," said defensive attorney and juvenile law expert Shannon Schott, who is not affiliated with the case.
Schott said she was surprised the case did not go to trial. Schott said his defense could have poked holes in the state's witnesses, especially because of their age, and questioned the details from the crime scene — like the blood on Fucci's clothes.
But now the focus is on his sentence. Fucci faces life in prison with a review after 25 years.
"His defense attorneys are going to tell the Aiden Fucci story — Who is he? How did we get here? And what failures occurred in his young life that led to the death of a beautiful young girl?" Schott said.
There could be evidence on brain development and mental health, as well as if there is any evidence of abuse before the crime occurred.
RELATED: Tristyn Bailey: The murder that sent shockwaves through St. Johns County | Aiden Fucci pleads guilty to first-degree murder in death of Tristyn Bailey | Tristyn Bailey's family says guilty plea brings 'significant relief,' is milestone in 'journey of justice' | St. Johns County sheriff, community react to Aiden Fucci pleading guilty to murder in Tristyn Bailey's death | What's next for Aiden Fucci? | Former state attorney says Fucci guilty plea timing was 'unusual,' may have been motivated by his mother
Following his guilty plea, Fucci gave a brief statement.
"I'm sorry to the Bailey family and my family," he said.
News4JAX asked Schott if that will make a difference to the judge.
"Under Florida sentencing law, remorse cannot be considered. If you have someone who is psychopathic or has some sort of mental disability or behavioral disability that affects their ability to show remorse, then it's not prudent to make remorse an issue for the judge to consider," Scott said.
Schott points to how Fucci said on record he was taking antipsychotic medications and the judge made sure it wasn't affecting his ability to understand what was happening.
In addition, the state will have evidence to counter, including his social media posts and behavior while in jail.
Schott said it will be important for the defense to establish all the ways this crime could have been prevented. She does not anticipate the defense being able to reconcile the violence of this murder.
The hearing for Fucci's sentencing is set for Feb. 23
Copyright 2023 by WJXT News4JAX – All rights reserved.
Post source: News 4jax