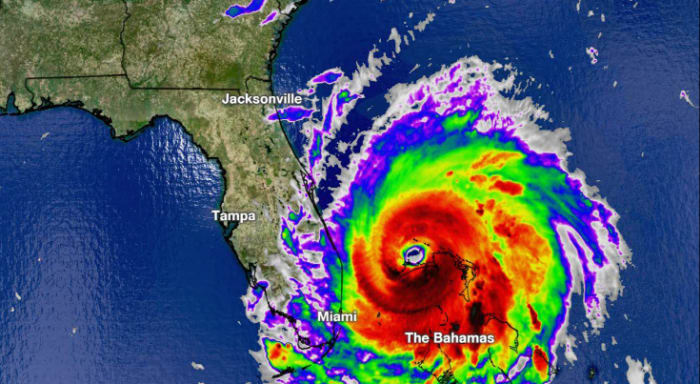 Beyond the destruction caused by waves and wind, hurricanes can boost harmful forever chemicals known as PFAS (Per- and polyfluorinated alkyl substances) according to a first-of-its-kind study within the Guana Tolomato Matanzas National Estuarine Research Reserve.
Contaminated water samples were collected at all nine measuring stations along the St. Augustine Intracoastal waterway when Hurricane Dorian passed 90 miles offshore.
A team of the University of Florida researchers discovered the synthetic chemicals used to make products resistant to stains, grease, soil, and water increased by 177% during the storm and the levels didn't revert to normal until two days later.
.
Researchers studied the effects before, during, and after the storm hit St. Johns county with 55-60 mph onshore winds and 3-5 inches of rain.
Forever chemicals are used in disposable food packaging, cooking coatings, and many consumer and industrial products, including carpets.
The chemicals leach out of the products contaminating water that cause several adverse health effects on humans and wildlife.
PFAS rarely degrade in the environment and are very mobile in water traveling over long distances.
They have been found in the blood and breast milk of people and wildlife all around the world.
The area monitored included nine sites between the undeveloped southern zone around the Pellicer Creek watershed up to the urbanized area around St. Augustine.
.
About 4–8 people per acre live in the northern areas where the chemicals were found to be more prevalent compared to sparser southern zones holding only 0 to .5 residents per acre.
Some of the highest chemical levels surrounded neighborhoods on the east and west sides of the Matanzas River, including near Anastasia Island Country Club.
Researchers suspect that high concentrations of PFAS locked in the solid may have been unleashed into the aquatic systems from the heavy rain.
Investigations into future storms will bring a better picture of how manmade chemicals spread through our local watershed. This information will be used to develop a plan to minimize the dangers around toxic hotspots.
Post source: News 4jax