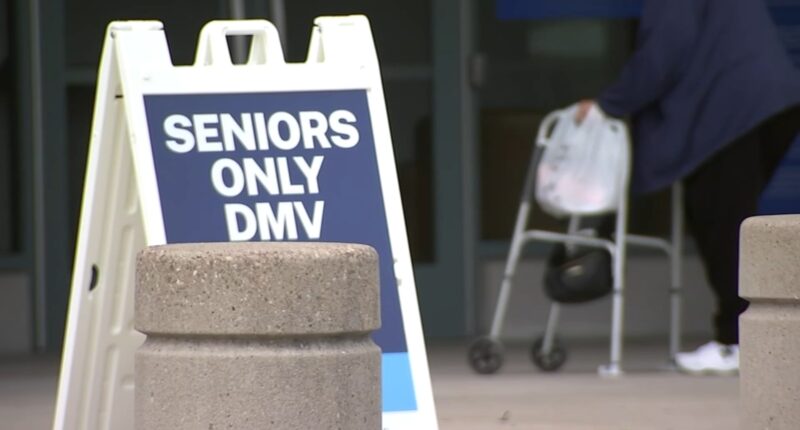 BRIDGEVIEW, Ill. (WLS) — A new secretary of state facility is just for seniors.
"I got my license; I'm set for another year," motorist Alexander Terzic said.
On Monday, the secretary of state opened two locations: one at SeatGeek Stadium in Bridgeview and the other at the Evanston Civic Center to help older drivers. No appointments are needed.
This month, the secretary of state started the Skip the Line Program, which means most facilities are by appointment only.
The new process was implemented after the office said there had been ongoing complaints about wait times.
So far, the office reports there have been 165,000 appointments since Sept. 1 with no waits.
But to get an appointment online or on the phone has been getting some complaints, too.
"It was horrible; it was terrible," motorist Linda Harrison said.
SEE MORE: Secretary of state announces new 'Skip the Line' program for IL DMV locations
Harrison said making an appointment by phone didn't work. She went to another facility in-person and found out about the Bridgeview location and had a different experience there.
"I think I was there maybe 15 minutes; there's nobody up there. They've got everything coordinated; everybody's wonderful," Harrison said.
Illinois Secretary of State Alexi Giannoulias said the changes are impactful.
"People have been used to doing things for a very long time; that's why opening these two centers for the first time in Illinois history is a very big deal," he said.
Rich Berndt said he was also frustrated with trying to make an appointment by phone, but was happy to have found a spot to renew his license in-person.
"The stress was way down; they make you feel comfortable, no stress, very nice. It's great they are doing this," Berndt said.
Both senior friendly facilities are open 8 a.m. to 4 p.m. Mondays to Fridays.
Giannoulias said he hopes to make the senior facilities permanent, as seniors are their most frequent visitors.


Post source: Abc7chicago