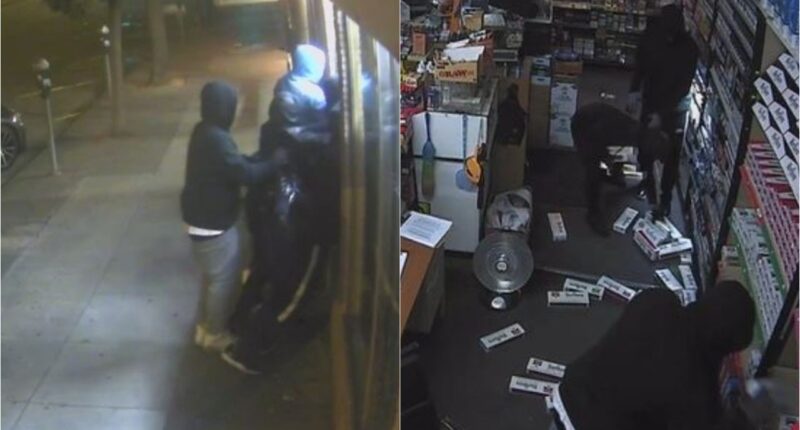 A San Francisco store owner who immigrated to the United States from Afghanistan says he is at his wits end with crime in the city after a gang of thieves stole over $100,000 in merchandise from his tobacco shop.
"The politicians need to get a grip on this because It's worse than Afghanistan or Iraq," Zaid, co-owner of Cigarettes R Cheaper in San Francisco's Richmond District, told Fox News Digital. He was referring to crime in the city following a robbery Tuesday night, when a half dozen thieves smashed his windows and made off with about $80,000 in merchandise and $20,000 in cash.
"At least in Afghanistan the Taliban will cut your hand off and people are afraid to commit such a crime," Zaid said, adding that he sees people stealing from nearby stores every day. 
"They know the police won't do anything," Zaid explained, adding that the thieves were in his store for 18 to 20 minutes and had plenty of time to "ransack" the place. Zaid added that police have told him that they are short-handed. 
SAN FRANCISCO BUSINESS OWNERS AND RESIDENTS TALK DRUG, CRIME CRISIS: 'ZOMBIE APOCALYPSE,' 'DYSTOPIA'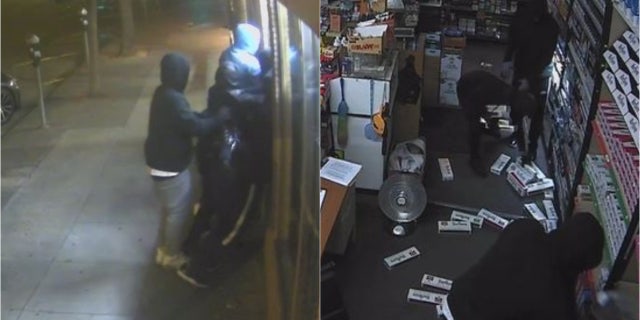 The San Francisco Police Department, which is facing a crisis-level staffing shortage, confirmed to Fox News Digital that officers arrived on the scene at 2:44 a.m. on Wednesday and "observed the window to the business shattered and items from the business strewn about the scene."
No arrests have yet been made, and Zaid said that seven individuals in two cars were involved.
"We have drugs issue, we have homeless issue, and on top of this these idiots come in here and take whatever they want," Zaid said.
SAN FRANCISCO CRIME PROBLEM RUNS DEEPER THAN ROSY STATISTICS FROM CITY, EXPERT SAYS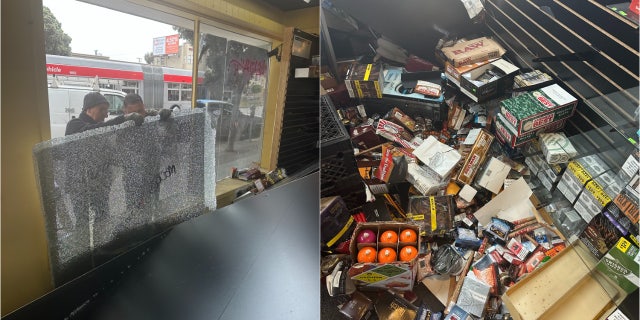 Zaid, who immigrated to the United States in 1987 and opened his store in 2003, said things are worse in San Francisco than they have ever been.
"The city has gone downhill, especially the last 2 years since COVID, I've never seen it worse," Zaid told Fox News Digital. "People are afraid to come shopping here because they are either going to get robbed or someone will break into their car."
If things do not change quickly, Zaid said he will have to close his business. 
ONLY 17% OF SAN FRANCISCO TRANSIT RIDERS FEEL SAFE ON BOARD AMID CRIME CRISIS, 73% WANT MORE POLICE: POLL
"We might have to shut it down," Zaid told Fox News Digital. "Our safety is more important than making a living in this city."
"This is on the politicians," author and former California gubernatorial candidate Michael Shellenberger tweeted about the incident, while calling on San Francisco Democrat Mayor London Breed to take action. 
CLICK HERE TO GET THE FOX NEWS APP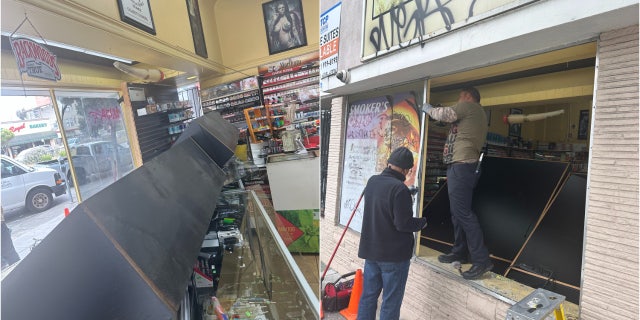 Breed, who has recently downplayed the severity of rising crime in her city multiple times in recent months and suggested that "systemic racism" is to blame, did not immediately respond to a request for comment from Fox News Digital.