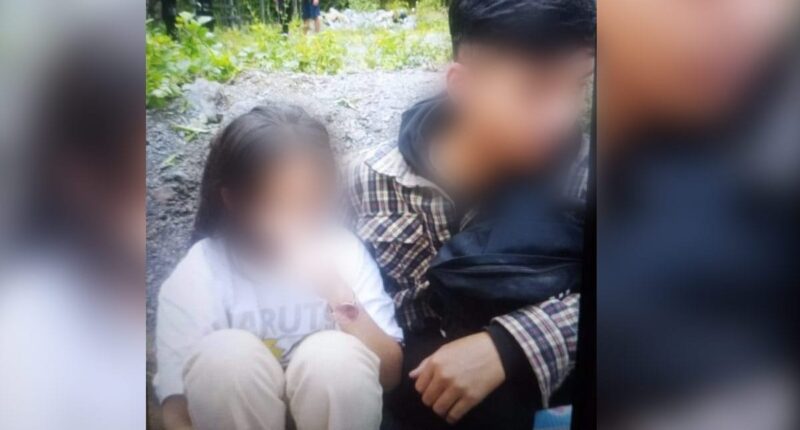 Imphal/New Delhi:
The Manipur government today said it will ensure "swift and decisive" action after photos emerged on social media showing the bodies of two students who went missing in July.
The Central Bureau of Investigation (CBI) had been looking into this case, though the bodies of the two students are yet to be found.
The photos show the two students from the Meitei community – Hijam Linthoingambi, 17, and Phijam Hemjit, 20 – sitting at the grassy compound of what appears to be a makeshift jungle camp of an armed group.
Ms Linthoingambi is in a white t-shirt while Mr Hemjit, holding a backpack and in a checked shirt, looks on. Behind them, two men with guns are clearly visible.
In the next photo, their bodies are seen slumped on the ground.
The case has sparked massive outrage across the country, with many questioning why it took so long for the police to crack the case.
In July, the two students were seen in CCTV cameras installed at shops, but they couldn't be traced.
The investigators are likely to use advanced cyber forensics tools to make the images clearer and determine the identities of the two men visible in the background, people with direct knowledge of the matter said, requesting anonymity.
"It has come to the notice of the state government that the photos of two students… who have been missing since July 2023 have surfaced on social media. It may be noted that this case has already been handed over to the CBI as per the wishes of the people of the state," the Manipur government said in a statement today.
"State police, in collaboration with the central security agencies, are actively investigating the case to determine the circumstances surrounding their disappearance and to identify the perpetrators who murdered the two students. The security forces have also started the search operation to nab the perpetrators," the government said.
The government said it will take "swift and decisive action" against all those involved in the kidnapping and killing of Mr Hemjit and Ms Linthoingambi. It appealed to the public to maintain calm and let the investigators do their job.
The hills of Manipur house several camps of some 25 Kuki insurgent groups that have signed the tripartite suspension of operations (SoO) agreement with the centre, state and the military. The Kukis have alleged valley-based militias of attacking them, while the Meiteis have accused the Kuki insurgents of violating the SoO agreement by openly fighting with sophisticated weapons.
Ethnic violence between the hill-majority Kuki tribes and the valley-majority Meiteis began on May 3, following a protest by the Kukis over the Meiteis' demand for Scheduled Tribes (ST) status. Over 180 have died and thousands have been internally displaced.


Post source: Ndtvnews