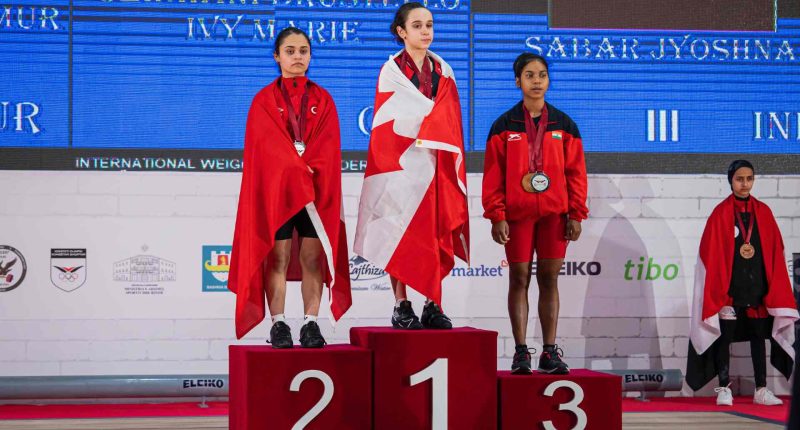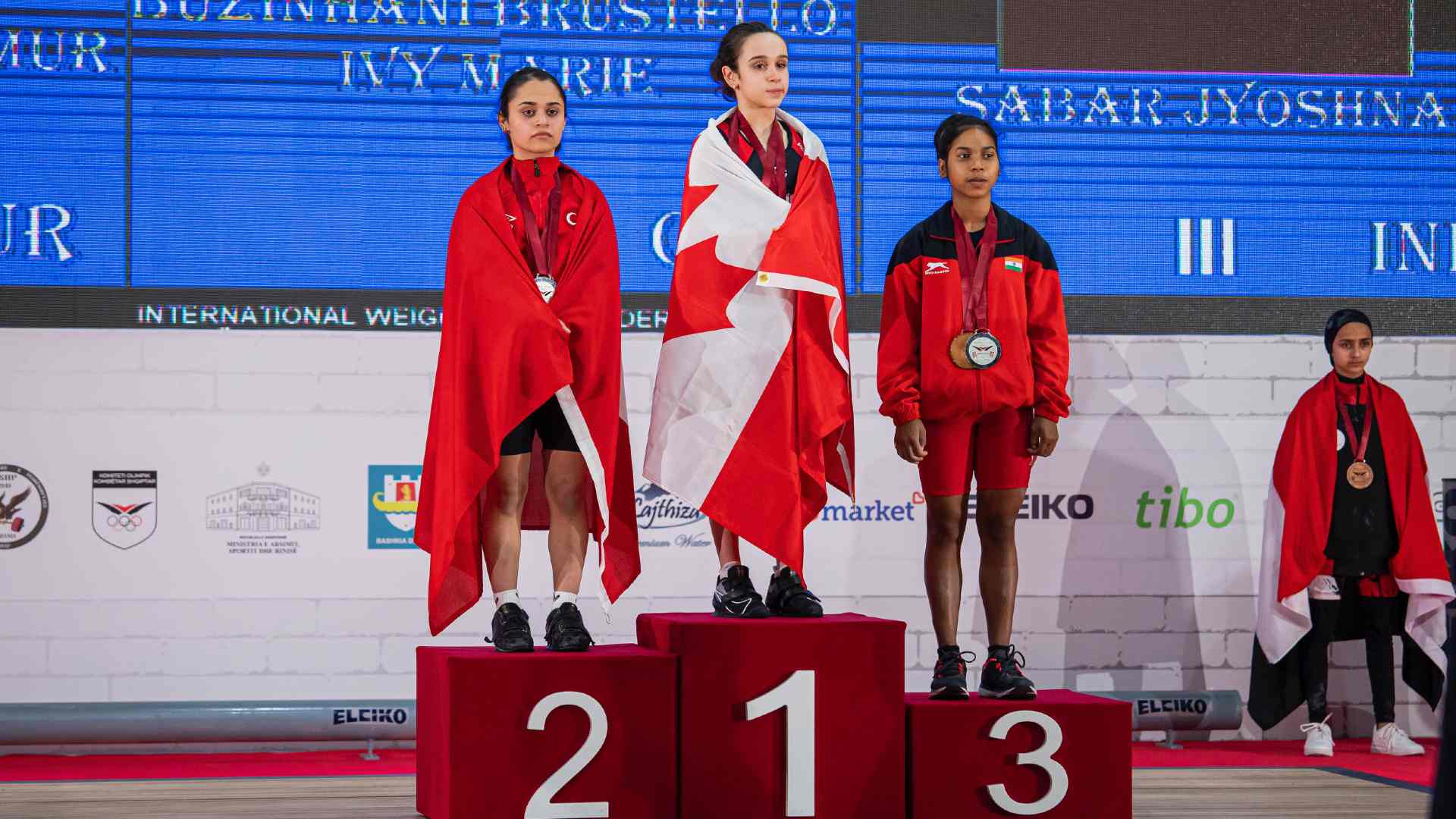 Ivy Buzinhani Brustello, the 12-year-old Canadian girl, has become the youngest-ever world medalist in the history of international weightlifting.  She accomplished this achievement by taking first place in the women's 40 kg snatch, clean and jerk, and total events at the International Weightlifting Federation (IWF) World Youth Championships taking place in Durres, Albania. Given her young age, Ivy's accomplishment is remarkable as no one under the age of 13 had ever won a medal in an international tournament before her success.
Ivy won a sweep of the gold medals with 53 (snatch), 67 (clean and jerk), and 120 (Total), showcasing her excellent technique and composed attitude. Ivy set personal records in every category of the tournament. Having placed third in the snatch, Melek Sahin from Turkey ended second on 53-66-119. If she made her final clean and jerk, she would have defeated Ivy by one kilogram. With a score of 53-62-115, Sabar Jyoshna, an Indian weightlifter, who is two years younger than Sahin, took third place. In addition to her weightlifting career, she is proficient in English, French, and Portuguese despite her young age. She is at ease delivering media interviews and served as a translator for her coach. 
More about Ivy Buzinhani Brustello
Ivy trains at the Beyond Lifting gym in Montreal. She was born in Canada to Brazilian parents. She began weightlifting four years ago after working on her gymnastics with her weightlifting friend and teammate Emily Ibanez Guerrero. Before the Albanian championship, Ivy had only participated in competitions in Canada and the United States, though she had gone to training camps there. She worked out for two hours a day, five days a week. Last year, within just nine months, she increased her greatest total from 86kg to 112kg. At the tournament, she added an additional 8 kg to her previous lifts.
Read More-World Weightlifting Championships: Who have won medals for India to date?
What Ivy Buzinhani Brustello had to say post her win
Despite being the youngest-ever medallist in international weightlifting history, Ivy did not expect to win the gold medal. After her win, she stated "It was an amazing experience – but I wasn't expecting this. My coach [Abigail Guerrero] talks to me a lot about how to handle stress. She helps me with both physical and mental training."
More about the participation of weightlifters
The women's 55kg division also features Emily Ibanez Guerrero, the close friend and training partner of Ivy. She is scheduled to participate on March 27 and could dethrone Ivy as the youngest-ever global medalist. Emily's 16-year-old brother who won Canada's first youth medal at 73 kg last year is also a part of the championships and will be lifting 81 kg this time. The three of them train at the Beyond Lifting club in Montreal. The club is owned by Guerrero and her husband Ciro Ibanez, a former international lifter for Cuba who worked as a coach in France and Spain before relocating to Canada. Etta Mae Love, a super heavyweight, is another serious medal candidate for Canada who is a part of the eight-member contingent.
Read More-World Weightlifting Championship 2022: Why are Jeremy Lalrinnunga and Achinta Sheuli not competing?