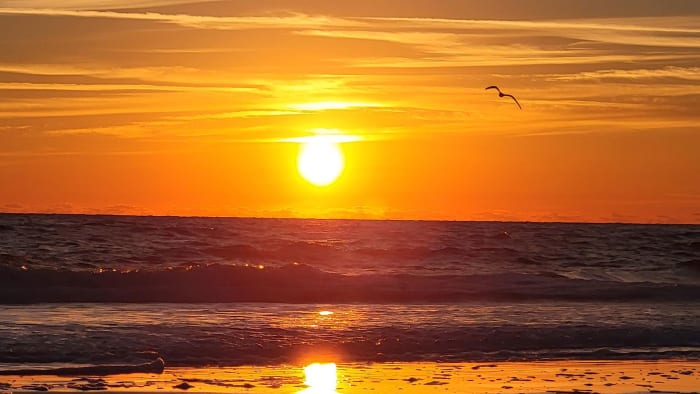 JACKSONVILLE BEACH, Fla. – Florida has 7 of the 10 deadliest beaches in America, which includes Jacksonville Beach, according to the travel site "Travel Lens."
The website says Jacksonville Beach is ranked seventh in the nation.
These findings aren't just based on shark bites. The blog, however, did reference data from the "Shark Research Institution" and NOAA while creating the list.
The site looked at hurricanes, shark attacks and surf deaths.
New Smyrna Beach was ranked the deadliest overall.
New Smyrna Beach had 32 shark attacks since 2010, which is more than twice as many as any other US beach.
New Smyrna and six other Florida cities also rank high because of hurricanes. 120 hurricanes have impacted the state since 1851. Only 37 of those were major according to NOAA.
Jacksonville Beach is number seven on the list, falling between Melbourne Beach and Oak Island, North Carolina.
Jax Beach has seen 3 surf deaths since 2010, as well as 3 shark attacks. There might be more because these attacks are often not confirmed because the sharks are not found.
The overall danger score of Jax Beach is a 6.2 out of 10.
Other Florida beaches that made the list include Cocoa Beach, Ormond Beach, Panama City Beach, and Fort Lauderdale.
Gulf Shores in Alabama and Myrtle Beach in South Carolina also made the list.
The next time you plan a beach trip, make sure you always swim near a lifeguard, never swim alone, keep your fitness and swimming capabilities in mind, and check water conditions like rip currents and weather warnings.
Copyright 2023 by WJXT News4JAX – All rights reserved.
Post source: News 4jax