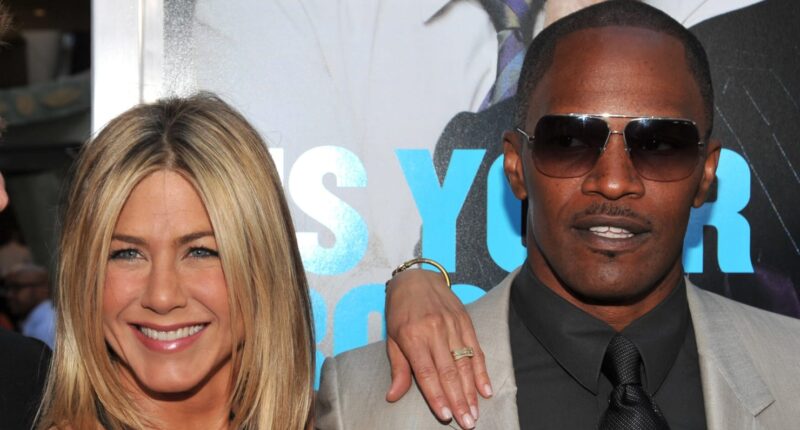 Oscar-winning actor Jamie Foxx issued an apology on Saturday for a since-deleted social media post that was criticized as anti-semitic, spurred Twitter disputes, and even roped in Friends star Jennifer Aniston.
"They killed this dude named Jesus… What do you think they'll do to you?! #fakefriends #fakelove," Foxx shared in an Instagram post on Friday to his nearly 17 million followers.
In his mea culpa, Foxx apologized "to the Jewish community and everyone who was offended by my post."
"I now know the choice of words have caused offense and I'm sorry," Fox wrote on Instagram. "That was never my intent. To clarify, I was betrayed by a fake friend and that's what I meant with 'they' not anything more. I only have love in my heart for everyone. I love and support the Jewish community. My deepest apologies to anyone who was offended."
The comment attracted swift condemnation by social media users and even forced Aniston into issuing a clarification via her Instagram Stories after she appeared to 'like' the post.
"This really makes me sick. I did not 'like' this post on purpose or by accident. And more importantly, I want to be clear to my friends and anyone hurt by this showing up in their feeds—I do NOT support antisemitism. And I truly don't tolerate HATE of any kind. Period."
Some social media users were quick to point out Foxx's previous support of the Jewish community having performed at Drake's bar mitzvah-themed birthday party in December 2017 while having also performed at a Jewish fan's bar mitzvah earlier that year.
The They Cloned Tyrone actor has recently been in the news over a mysterious health crisis he suffered earlier this year and which led to his hospitalization, sparking anti-vax conspiracy theories.
Last month, Foxx addressed his health scare in an Instagram reel, telling fans, "I went through something that I thought I would never, ever go through." He added that he didn't want his followers "to see me with tubes running out of me."
Foxx expressed gratitude for his relatives for keeping the particulars of his "medical complication" under wraps. "I cannot tell you how great it feels to have your family kick in in such a way," Jamie added in the clip. "And y'all know they kept it air tight. They didn't let nothing out. They protected me. And that's what I hope that everyone can have in moments like these."
"I went to hell and back," Foxx told viewers. "My road to recovery had some potholes as well, but I'm coming back, and I'm able to work."


Post source: TDB