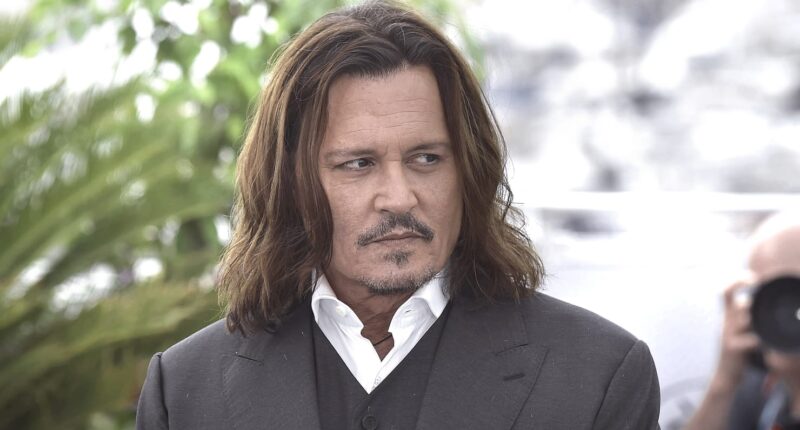 It looks like the Hollywood Vampires will need to stay in their coffins—at least for at least a little while. Johnny Depp and his band have postponed their early U.S. tour dates, with Depp recovering from an ankle injury.
The band said in a statement posted to Instagram that they won't be playing their show Tuesday in Manchester, New Hampshire, and will also be putting off a few other shows until July because of Depp's "painful injury."
TMZ reports that Depp "tweaked" his ankle earlier this month at the Cannes Film Festival, and that he's "stressed it further" during recent musical performances, leading to a fracture and a doctor's order not to fly.
"His ankle was already bothering him at Cannes," a source told TMZ, "and it got progressively worse, but he wanted to honor his commitments for Jeanne du Barry and for Jeff [Beck, whom Depp and his group have honored with recent tribute shows]."
Earlier this month, Depp debuted his new romance, Jeanne du Barry, to a seven-minute standing ovation at Cannes. The next morning, however, Depp turned up late to his own press conference with director Maïwenn and grew defensive when asked about his past comment about feeling boycotted by Hollywood.
In the wake of his public, vicious legal battle with Amber Heard, Depp has yet to secure a major American release. Maïwenn, meanwhile, has confessed to spitting on a journalist who believes she did so in retaliation for an investigation their outlet had released detailing rape allegations against her ex-husband Luc Besson. She and Depp were said to have been "screaming at each other the whole time" throughout the production of Jeanne du Barry.
Only time will tell what the future holds for Depp after his Cannes "comeback." For now, he's reportedly "devastated" to postpone his upcoming U.S. shows, but as TMZ's source states, "his doctor believes flying could make the situation much worse. He plans to rest up so the European dates go off without a hitch."
Post source: TDB