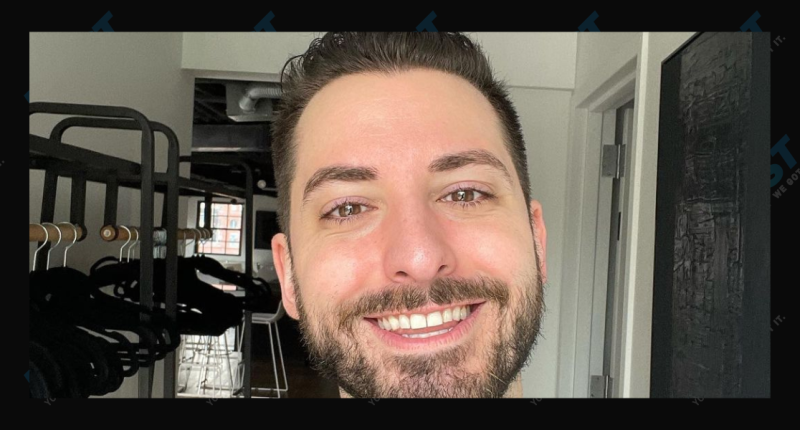 Sounds like there are quite a few "bones" days ahead for Noodle the pug's owner Jonathan Graziano. He recently shared some exciting updates on Noodle's second book and fostering a pug on TikTok.
His more than 4.5 million followers on TikTok have continued to follow Graziano's life on social media since the internet-famous pug passed away in early December of last year. He's continued to keep everyone informed on Noodle news and how he's doing after losing his furry best friend, who was known for predicting if the day will be a "bones" or "no bones" day.
Jonathan Graziano Shared An Update On Noodle's Second Book That's In The Works
In February, Graziano announced that a second book, "Noodle Conquers Comfy Mountain," is in the works. This is a follow up to Noodle's first book, "Noodle and the No Bones Day." The book has special meaning since Noodle passed away a few months ago, and it will help to continue the pug's legacy.
A few days ago, Graziano updated his followers on how the book, which will be released on November 7, is coming along. Graziano said a "tough but necessary edit" happened.
"So, I just got off the phone with the publisher of Noodle's upcoming book. And just so you know how it's coming along, we're working with the same illustrator as the first book, Dan Tavis, he is so good. And we just went over the final art and it just, it looks, it just looks amazing," he began his video update.
"There's a lot of new very Noodle centric stuff in the book. There's a lot of Easter eggs, so if you followed us then you'll see a lot of things that you're familiar with."
The most notable thing followers will take notice of – Noodle's cheese balls. Graziano continued to talk about the book's images. "I told him, oh my gosh, I just love these cheese balls, they're so funny," he said. "And the publisher let me know that these are actually the second versions that Dan sent through."
The first version that was sent through had one small issue. "You could see Noodle's pills sticking out from the cheese," he said with a laugh. "And although we loved it, we decided we could not put it in a children's book." He concluded his video by saying, "Just know, it's going to be fabulous. It's just amazing."
Followers of Graziano left comments about the upcoming book and the necessary edit.
One follower asked, "Can we have an adult noodle book?" and Graziano answered, "ONE DAY." Another person added, "😂 Thank you for this laugh!! and YES.. can we have an adult version!?"
Another follower wrote, "What an amazing way to remember Noodle 🥰."
Jonathan Graziano Recently Shared An Exciting Update On Fostering A Pug
In late January, Graziano told his followers in a TikTok video that he submitted an application to become a foster parent to dogs who are looking for homes. On Monday, he announced that he's about to open his home to not one, but two dogs later this week.
"Two pug puppies, eight weeks old, are coming to stay with me on Saturday," he happily said. "And I'm gonna help them find their forever homes."
There's no denying that Graziano is super excited about his soon-to-be house guests. His followers understood just how big his news really is.
"Not sure why this makes me want to cry but it does. I just know Noodle is so happy for you in dog heaven," one follower wrote. Graziano replied, "Noodle wants to siphon their youth!! He loved puppies."
Another follower added, "BABY PUGS + JON = 🎉🎉🎉," to which he responded, "I'm gonna explode but not before I've catered to their every will."
One follower wrote what many are probably thinking, "Why do I feel like they've already found their forever home??!"
Post source: The blast