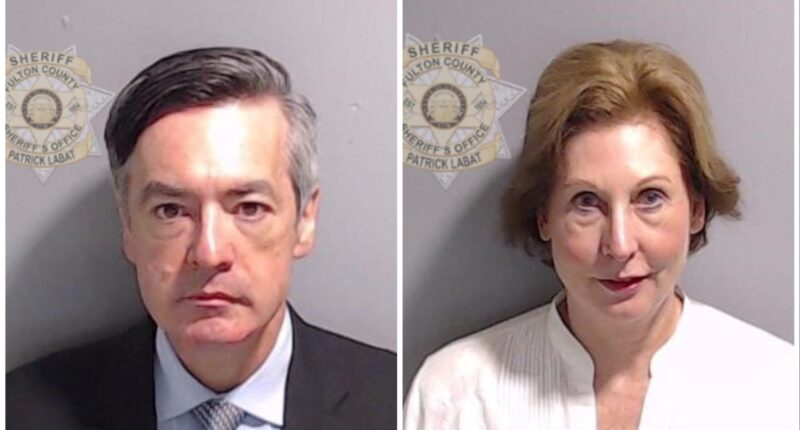 A judge in Georgia on Wednesday denied motions from two co-defendants to sever their cases from one another in the sprawling racketeering prosecution against Donald Trump.
Fulton County Judge Scott McAfee handed down the decision after more than 90 minutes of arguments from prosecutors and defense counsel. The ruling is a win for Fulton County District Attorney Fani Willis, and means Kenneth Chesebro and Sidney Powell will be tried together, beginning Oct. 23.
The pair are now "hurtling forward" toward trial, McAfee said as he set new deadlines and scheduling orders.
Chesebro is accused of masterminding the "crazy" fake electors scheme to keep Trump in the Oval Office after the president lost the 2020 election to Joe Biden. He recently invoked his constitutional right to a speedy trial, which, as one former federal prosecutor told The Daily Beast, appeared to be a risky attempt to catch Willis unprepared.
Powell quickly followed suit, aping Chesebro's motion to get on with things forthwith. Willis didn't blink, forging ahead and securing a trial date just a month-and-change away.
Since then, Chesebro has done his best to sever his case from Powell, who has been called "a complete nut," a "lunatic," and "a fucking nutcase." In court on Wednesday, Powell's defense counsel also tried to separate his client from Chesebro, arguing the two never overlapped during Trump's attempt to cling to power. But McAfee dashed those hopes in a single sentence.
"Based on what's been presented today," he said, "I am not finding that severance from Mr. Chesebro or Ms. Powell is necessary to achieve a fair determination of the guilt or innocence for either defendant."
This breaking news story will be updated.
Post source: TDB