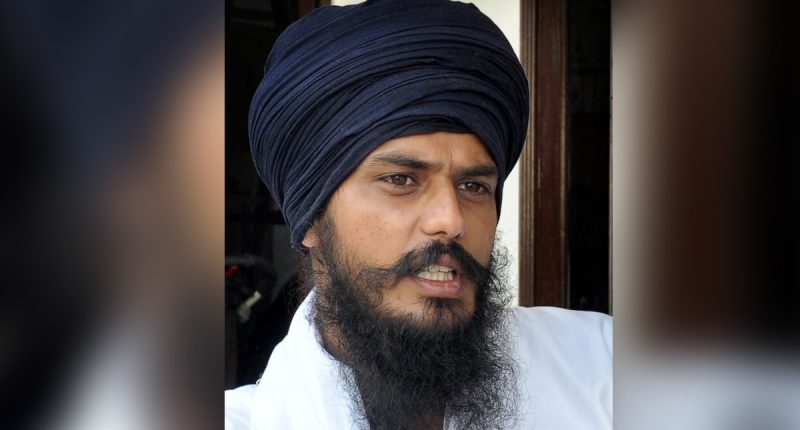 New Delhi:
With the hunt for Khalistani leader Amritpal Singh entering the fourth day, his uncle Harjit Singh was flown to Dibrugarh in Assam this morning. On Sunday, Amritpal's top four arrested associates were also taken to Dibrugarh Central Jail.
Here are the top 10 updates on Khalistani leader Amritpal Singh
Amritpal Singh's uncle and six other aides have been charged under the stringent National Security Act (NSA), which allows the police to detain suspects in any prison across the country.

The centre seems to be moving in to take over the case as a terror investigation with a fresh FIR citing the Arms Act against Amritpal Singh. The Khalistani leader has been named "Accused Number one" in the new case.

The ruling BJP has appealed to the Sikh bodies to "isolate" Khalistani supporters as massive protests over the crackdown were witnessed in the US and UK. 

Yesterday's attack on the Indian consulate in San Francisco came a day after the London incident in which some Khalistani supporters pulled down the national flag from the Indian High Commission building. India has strongly raised the matter with both countries.

The suspension of mobile internet and SMS services will continue in parts of Punjab till Thursday noon. Neighbouring Haryana also remains on high alert.

The Punjab and Haryana High Court will today hear centre's response on a plea seeking "release" of Amritpal Singh. The habeas corpus plea is filed by the legal advisor of Waris Punjab De – the outfit headed by Amritpal Singh. Iman Singh Khara in his plea claimed that Amritpal was in illegal custody of the police.

The massive crackdown against the Khalistani leader comes a month after Amritpal Singh and his supporters broke into a police station with swords and guns for the release of one of his aides. Six policemen were injured in the clash.

The 'top secret' action was a coordinated effort between Aam Aadmi Party-ruled Punjab, the Centre, and BJP-governed Assam, say officials. Sources say Punjab Chief Minister Bhagwant Mann had discussed the plan to arrest Amritpal Singh with Home Minister Amit Shah in a meeting on March 2.

Home Ministry sources said Amritpal singh was planning to launch a statewide procession to baptize the youth to carry out suicide attacks. The Khalistani leader was using de-addiction centres to stockpile weapons illegally sourced from Pakistan, they said.

So far, the police have arrested 114 associates of Amritpal Singh. Several members of his outfit have also been detained for questioning.
Post a comment


Post source: Ndtvnews