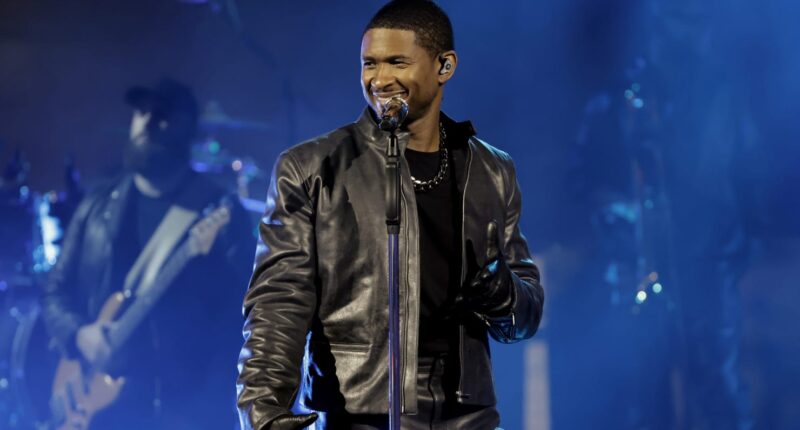 Usher will headline the 2024 Super Bowl halftime show, sponsor Apple Music announced on Sunday in a clip that inexplicably featured Kim Kardashian. The NFL confirmed the news in a separate tweet.
The streaming service deployed a roster of stars, including Kardashian, Baltimore Ravens wide receiver Odell Beckham Jr., and former Super Bowl champions Deion Sanders and Marshawn Lynch, to tell a young Usher in a clipped-together phone call that he would be the star of the halftime show. One clip even included a present-day Usher calling his younger self from the promo shoot for the announcement.
"It's an honor of a lifetime to finally check a Super Bowl performance off my bucket list," Usher said in a statement, according to ESPN. "I can't wait to bring the world a show unlike anything else they've seen from me before. Thank you to the fans and everyone who made this opportunity happen. I'll see you real soon."
The Super Bowl is produced by the NFL, Apple Music, and Jay-Z's Roc Nation. Jay-Z praised Usher in a statement for "his flawless singing and exceptional choreography."
"Usher bares his soul," he said. "His remarkable journey has propelled him to one of the grandest stages in the world. I can't wait to see the magic."
Usher previously appeared as a guest during the Black Eyed Peas' headlining act in 2011. Rihanna headlined the last Super Bowl halftime show in her first performance in six years.


Post source: TDB