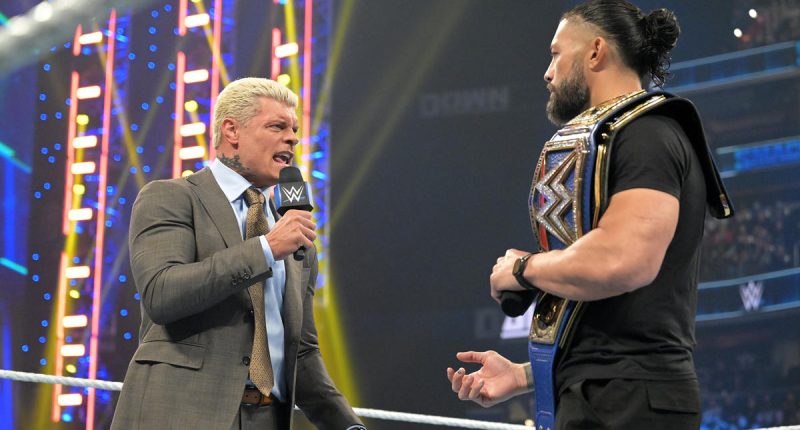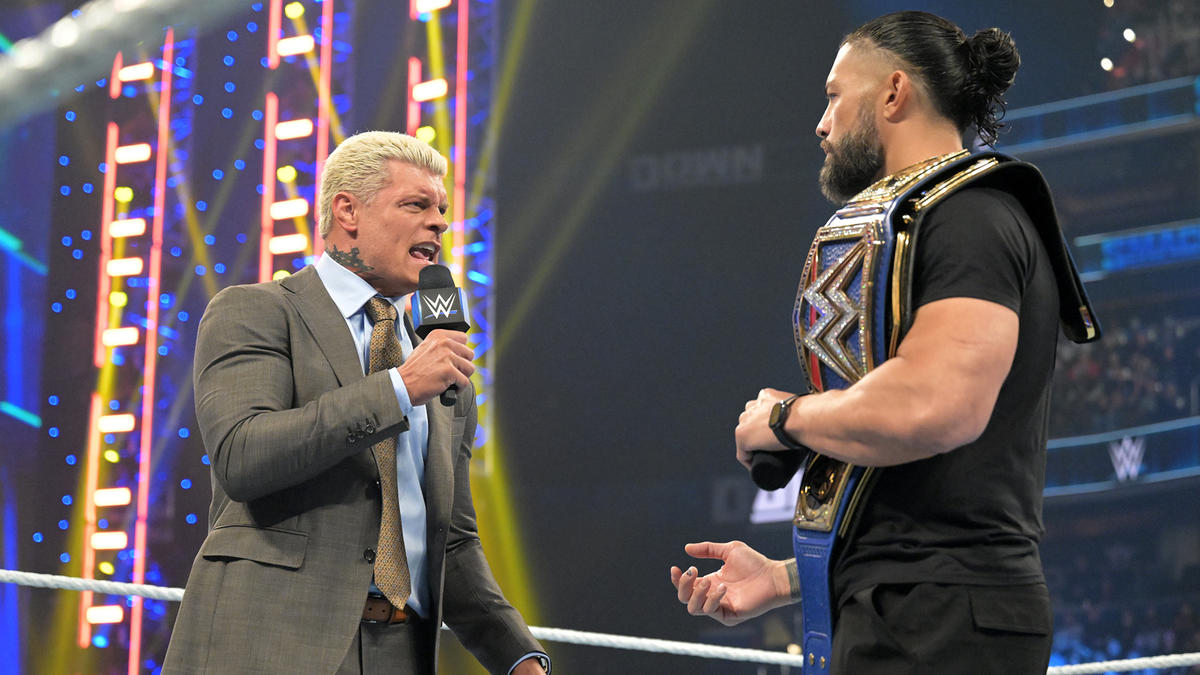 Cody Rhodes will compete against Undisputed WWE Universal Champion Roman Reigns in the main event of WrestleMania 39 on night two, hoping to end the "Tribal Chief's" record-breaking reign. Many believe Rhodes will be the one to end the "Head of the Table's" 936+ day title reign, but others believe the "Head of the Table's" reign will last over 1000 days — a mark not reached in WWE since the 1980s.
AAA booker and former WCW star Konnan has previously indicated that he would not personally have Rhodes lose at WrestleMania, explaining why he feels the "American Nightmare" should be the one to do it. "I think you've got to give the rub to somebody, it might as well be Cody," Konnan said while on "K100 w/ Konnan & Disco." "He's super over and that might have been part of the thing to entice him to come [to WWE]. 'Hey, we'll give you the belt at WrestleMania."
Rhodes recently helped reestablish the on-screen relationship and tag team of Sami Zayn and Kevin Owens, which should offer a diversion for The Usos leading up to WrestleMania 39 — which means he has additional aid on his side because The Bloodline has been known to help Reigns walk away from title fights victorious. If Rhodes wins the bout and the championship, he has declared that he wants to be a different sort of champion than Reigns, travelling from town to town and defending the title at non-televised events on a regular basis.
READ MORE: Roman Reigns is a record-making machine. Check out the new record 'The Tribal Chief' set
Mike Chioda thinks Cody Rhodes vs Roman Reigns is too predictable
Mike Chioda, a former WWE referee, has been in a significant number of WrestleMania but worries that the main match this year may be too formulaic. Cody Rhodes will compete against Roman Reigns for the Undisputed WWE Universal Title, and according to the odds, Rhodes is the clear favorite to win. However, from a plot viewpoint, Rhodes' path to winning WrestleMania makes a lot of logic, and Chioda predicted that Rhodes would probably defy tradition in order to surprise the crowd.
"If I was a writer, I'd probably put Roman over," Chioda said on his AdFreeShows.com "Monday Mailbag." He thinks it's too predictable to put Rhodes over. "That's what kills me, WrestleMania, they're so straight and forward."
Nevertheless, Chioda sees a "Catch-22" in having Reigns defeat Rhodes in order to save his long-held championship.
"I don't know how they say, 'Okay, Cody, you get to the main stage now, you're back with WWE, and we're going to job you out. I can't see that either, but if they wanna swerve the fans, you know what I'm saying?"
"But at WrestleMania? They gonna do a swerve?" asked co-host Paul Bromwell.
"Yeah, I know. Then what are you gonna do? Give it to him at Raw? Or SmackDown?" Chioda asked diplomatically. "I wanna say Cody, but I'm gonna say Roman, 'cause hey look, Cody and Roman don't make these decisions."
Before adding that Chioda had previously stated that he believed Vince McMahon still had his hands in the creative till Bromwell pointed out that such choices most likely came down to Triple H and most likely Bruce Prichard. Chioda grinned, "Of course.
Get the latest from Sportslumo.com by following us on Instagram, Twitter, and YouTube