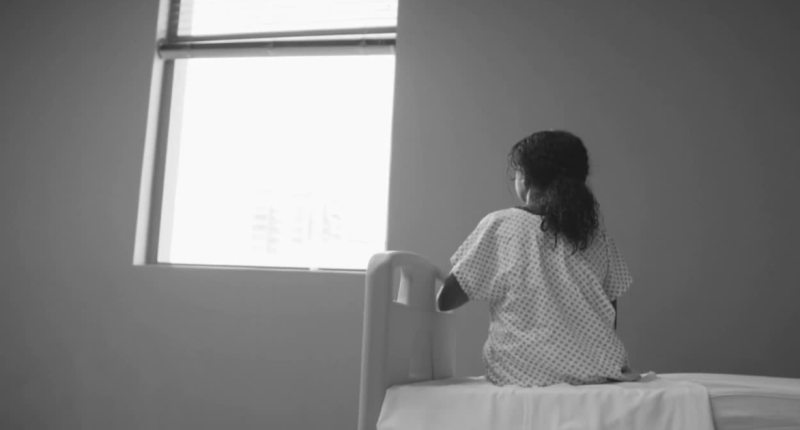 DENVER — Mental health professionals across Colorado are seeing an increase in youth mental health issues.
"We are facing a mental health crisis with our youth today, across the nation and recent data from the CDC is showing that the suicide rates are continuing to go up," said Kerry Peterson, associate professor at the CU College of Nursing and Cu Anschutz psychiatric mental health nurse practitioner.
Peterson said the latest statistics show one in five high school students reported seriously considering a suicide attempt.
"That's even higher in certain groups. For teenage girls it's about one in three," Peterson said. "Certain ethnic and racial minorities and LGBT youth also have very high rates of considering suicide as well as suicide attempts.
Peterson said overall the rates are continuing to increase over time.
Latest CDC numbers show increase in youth mental health issues
"It's like a 60% increase that we've seen over time…it's a very complex problem. There are lots of different ideas about why these rates are going up so high," Peterson said.
Peterson said bullying, school violence, and social media use are contributing factors.
"All of these factors combined, of course, we know that the pandemic amplifies the problem even more as well. So there are lots of different ideas as to why this is happening. But we do know for sure that problem is getting worse and it's very serious," Peterson said.
Peterson said there are some steps parents and guardians can take to address the issue.
"Parents really need to watch and see what's going on with their teens and look for changes in their normal behavior, increased sadness, excessive irritability, isolating changes in sleep," Peterson said.
Peterson said also asks the young person how they were feeling.
"Are you feeling like hurting yourself? Or killing yourself? Or are you thinking about suicide? I know a lot of parents often are afraid that asking those questions sometimes can put the idea into their child's head or make things worse. But in fact, the research and evidence is quite clear that it's actually one of the best things parents can do," Peterson said. "Then the way they respond, make sure it's not dismissive."
Peterson said social connectedness also helps.
Denver East High School Senior Aniyah Beasley said talking to her friends and family has helped her work through some of her mental health struggles.
"It's just a rough time right now and just mentally I'm not really there," Besley said.
Beasley said COVID-19 restrictions, constant lockdowns, a recent shooting in her school, and the shooter dying by suicide shortly after have all weighed heavily on her.
"He is a part of my community. He's a Black, young male and so it's just sad," Beasley said. "I feel kind of defeated, tired, exhausted from all that's been happening. Feeling like we don't have a voice and struggling to find our voices during this time."
Beasley, who is a cheerleader and member of the student council said she's been limiting her time on social media and participating in other, in-person activities.
"I've actually deleted Tik Tok and just tried to limit my time on Instagram because just all of the posts that are being sent out, looking at the comment sections, what people are saying, it's just really detrimental to our mental health right now," Beasley said. "We've done self-care days and taken the time to do vision boards and journaled. But also just, you know, like, we're all going through this, so coming together and just uniting as one."
Beasley said she knows she's not alone, and she hopes other teens know that too.
---
The Follow Up
What do you want Denver7 to follow up on? Is there a story, topic or issue you want us to revisit? Let us know with the contact form below.