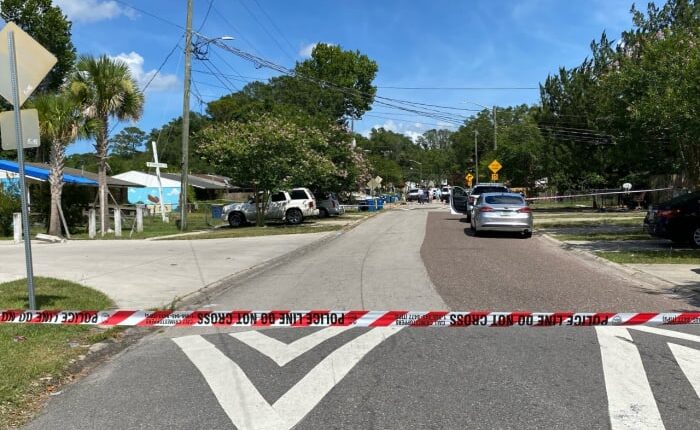 JACKSONVILLE, Fla. – A man in his early 40s is dead after he was shot inside his car Sunday afternoon in a northwest Jacksonville neighborhood, according to the Jacksonville Sheriff's Office.
JSO said the man was found dead in a car on Ken Knight Drive North shortly before 1 p.m.
JSO had few details about what happened but said it appears that something happened in the street or in the area and the victim drove into a nearby driveway following the shooting.
Police are still looking for a suspect and talking with people to find more information on the case.
News4JAX spoke with neighbors, and they said the area is a tight-knit community.
Aj Jordan with Mad Dads was frustrated after another deadly shooting in Jacksonville.
"The community is the key to the puzzle. JSO can't do it by themselves, Jordan said. "People know things. After these criminals and murderers do what they do, they go lay their heads somewhere. They go eat. They drive their cars back to their house."
Ad
The deadly shooting today brings Jacksonville's homicide total to 78 this year alone. The time last year it was at 64.
JSO is asking anyone with information to contact the sheriff's office or CrimeStoppers.
Copyright 2022 by WJXT News4JAX – All rights reserved.
Post source: News 4jax