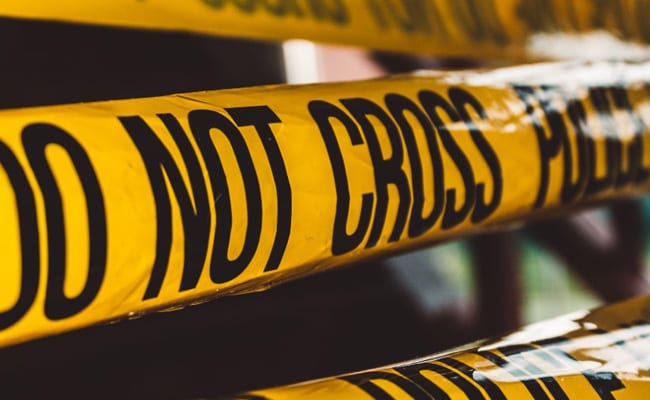 Patan:
Police have arrested 8 persons for allegedly killing an inmate of a private drug rehabilitation centre by beating him and pouring molten plastic on his private parts and then hurriedly cremating the body in Gujarat's Patan town, an official said on Saturday.
Hardik Suthar (25) was murdered on February 17 and the accused, including the centre's manager, burnt the body at a cremation ground the same night by claiming his death to be natural in a phone call to his uncle, said Deputy Superintendent of Police KK Pandya.
The crime came to light after police worked on a tip-off and went through the footage of CCTV cameras installed at the facility – Jayona de-addiction centre – and the locality. Clips from one of the surveillance cameras showed a group of people brutally thrashing Suthar, he said.
"We have arrested eight persons in this connection on charges of murder (Indian Penal Code section 302) and destruction of evidence (section 201) among others after an FIR was registered on March 8. Further investigation is underway," Mr Pandya said.
Another official said the centre's manager was upset as Suthar, who had been at the centre for the past six months, was insisting on going back home.
"On February 17, Suthar went inside the bathroom and slit his wrist, which agitated manager Sandeep Patel. To teach him a lesson, Patel started thrashing him with a plastic pipe," said RK Amin, inspector of the local crime branch.
A few other inmates from the rehab centre helped Patel tie Suthar's hands and legs and then joined the manager in assaulting Suthar. The group also burnt his private parts using molten plastic, he said.
To destroy evidence, they called Suthar's uncle, who was his guardian, and lied to him that he had died due to low blood pressure and burnt his body late at night at a local crematorium, he said.
(Except for the headline, this story has not been edited by NDTV staff and is published from a syndicated feed.)
Featured Video Of The Day
British-Era Silver Coins Found At Construction Site In UP's Jalaun


Post source: Ndtvnews